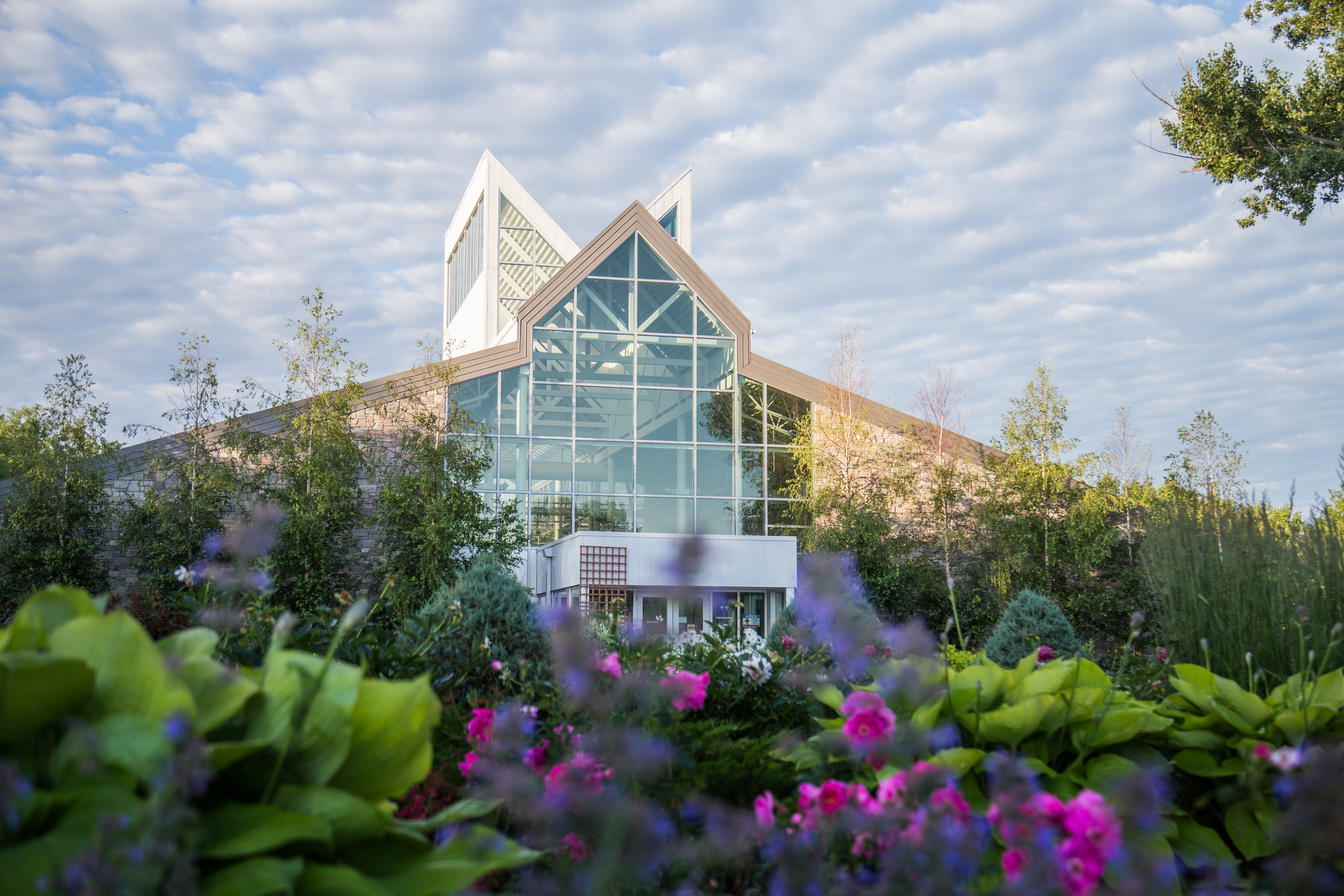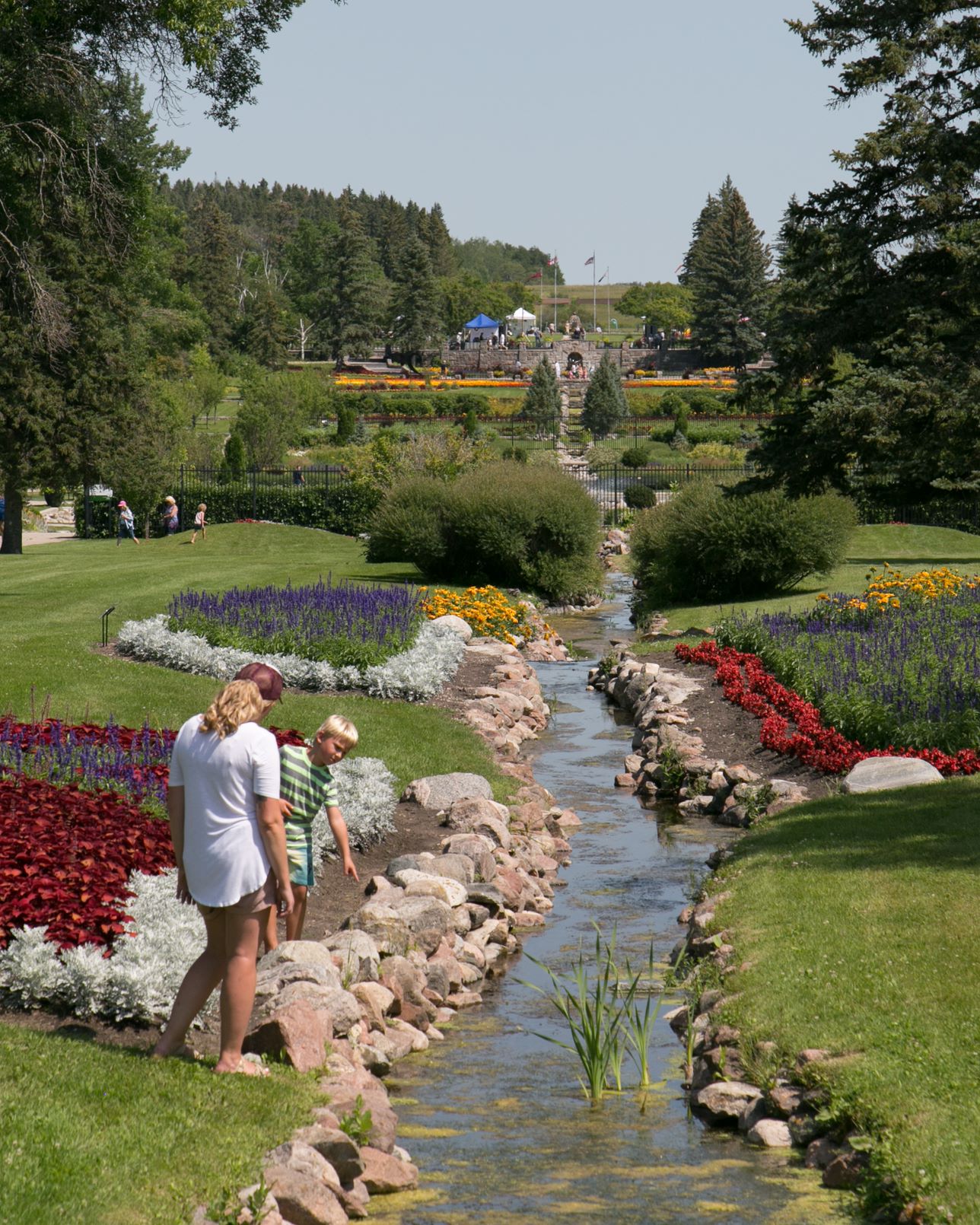 Interpretive Center - Outside
MORE THAN PEACE
GROWS HERE

IPG_Feature7
THINGS TO DO
AT THE GARDENS

FALL EVENTS & CONDITIONS
CLICK BELOW TO READ MORE
Your content goes here. Edit or remove this text inline or in the module Content settings. You can also style every aspect of this content in the module Design settings and even apply custom CSS to this text in the module Advanced settings.
Event Schedule
FALL CELEBRATION – SEPTEMBER 23RD All Day  
Join us on September 23rd to celebrate all things Fall!  The Garden will be in fall colors and the hiking trails will crackle under your feet with fallen leaves.  We will have children's activities, including a bounce house, rock painting and peace magnets!   
Kites for Peace 11:00 am decorating and 1:00 – 4:00 pm Kite Flying 
The Peace Garden is inviting visitors to bring a kite to the Garden as we will be flying Kites for Peace! We will have kites available for youth to color, assemble and fly!  Kite flying is between 1 pm and 4 pm. Kite decorating and assembly will start after 11 am.  Kites for Peace is a global movement for unity and inner peace with a focus on inspiring joy, peace and hope through the simple, forgotten act of kite flying with loved ones!  
Alcohol Ink Tile Workshop 10:00 am and 2:30 pm 
Join Betty Sawatzky for an alcohol ink tile workshop!  Alcohol Ink Art is a unique and fun way to create vibrant works of art with bright and beautiful colors! In this 2-hour workshop you will be working on two 6″x 6″ ceramic tiles to create a seasonal landscape using ink. Alcohol Ink is a wonderful (and sometimes messy) medium for those who say they can't 'do' art, because we play with the flow of colors to create a truly unique piece that is one of a kind! Betty encourages 'artists' and 'non-artists' to give it a try and come have some fun!  She will be hosting 4 tile workshops – 1 for each season.  For the Fall Season you will create the tile "Autumn Splendor." Register for this fun workshop today. Seating is limited.  
Two workshops will be offered –  10:00 am and  2:30 pm. Please register for the workshop time you wish to attend. Price per workshop is $35.00 per person.  
Fall Celebration Buffet 4:30 – 6:30 pm 
A hearty, scrumptious buffet by Country Catering will be held in the Conservatory from 4:30 pm – 6:30 pm. The menu includes Brisket, Baked Beans, Mac and Cheese, Corn on the Cob, Green Salad, Coleslaw, Cookie Salad, Buns, Corn Bread and Cupcakes!!
Epic Elton Concert – Elton John Tribute Concert 7:00 pm 
Jeff Scott's all-live "EPIC ELTON" show features colourful costumes, skilled piano playing and those distinctive Elton John vocals. And by channeling the star's flamboyant look, style, and mannerisms, he makes audiences feel they are in the presence of "musical royalty."
The EPIC ELTON repertoire features so many of Elton John's biggest hits-the songs we all know and love covering over 5 decades of music. When the spotlight hits – whether with the band or simply solo at the piano-goosebumps are guaranteed! Reserve your tickets now for this epic musical event. Tickets are $50 and include gate admission.  
Harvest Dinner – October 14th 
On Saturday October 14th, join us for our annual Harvest Dinner at the Historic Lodge.  An evening of entertainment and great food await!  Additional details will be added to our website as they are confirmed. Plan ahead and reserve your dinner tickets.  
Visitors are welcome to stay at the Garden and enjoy nature's beauty year-round with our camping and cabin options. Camping is available May through October, and cabins are renting now through April. Click to make camping reservations and cabin reservations.  
Fall Garden Conditions and Expectations - September 7th
Autumn is an amazing time in the Turtle Mountains with a breathtaking foliage change around every corner and accenting every vista.
Our forested plateau about 700 feet above the surrounding prairies cools off quickly through September, which means annual flower beds are on their last days. We try to hold on as long as possible, but factor in frost damage, moisture in the forecast and the need to till and amend beds before snow. Don't hesitate to call ahead if you want to know which beds are still in bloom.
We will begin significant bed tilling for offseason and spring preparations on Sept. 15. Some beds depending on recent cool evenings will need to be tilled sooner. Others may make it to the Fall Celebration on Sept. 23!
But IPG is so much more than just the annual flowers! Miles of trails are providing stunning strolls right now. Stretches of trail are turning red with Staghorn Sumac, while Aspen, Birch, Ashes, Oaks and Maples are not far behind. Kayak rentals are available through the gift shop.
Berry enthusiasts will have a blast exploring large stands of bright orange Seabuckthorn berries, and radiant red Buffalo berries and Highbush Cranberries. Google these plants and understand the difference between edible and non-edible berries before eating. Check out the difference between poison ivy and similar looking plants to avoid an itchy situation.
Cycling, walking, hiking all await. Enjoy this wonderland on foot or wheels before it's time to strap on the skis!
WELCOME TO THE INTERNATIONAL PEACE GARDEN
Nestled in the Turtle Mountains is a garden. A celebration of peace, a living monument to the ideals of friendship and cooperation among nations. Acres of uninterrupted prairie, forests and radiant floral gardens are defined by nature, not borders.
THINGS TO DO
Experience the Peace Gardens all year by visiting these featured attractions.
The Conservatory, along with the cacti & succulent collection, is closed to the public as we expand our new space. Opening later 2022 or early 2023.
Upcoming Events
There is always something happening at the Peace Garden.
Check out our list of upcoming events and plan your travel around one of the fun and educational times at the Peace Garden.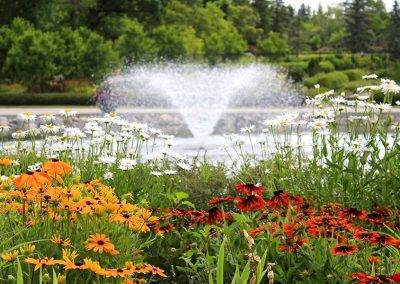 Sunken Garden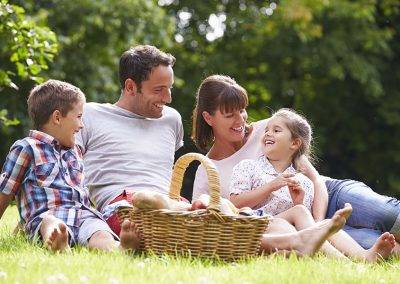 IPG Picnic 400x284
IPG InterpretiveCenter 400x284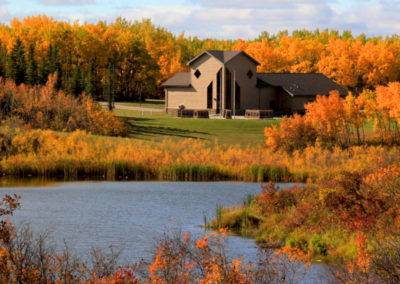 IPG Images GuidedTours 400x284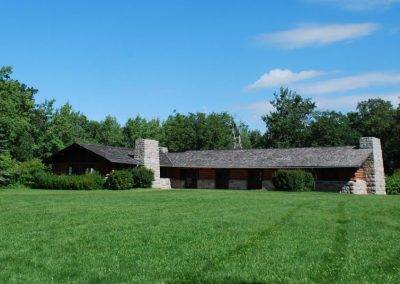 IPG HistoricLodge 400x284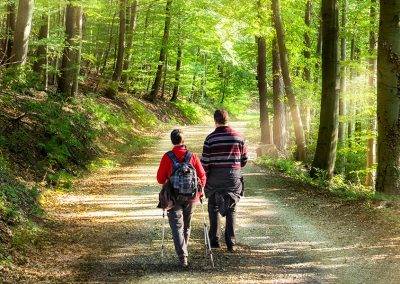 IPG Hiking 400x284
IPG FormalGardens 400x284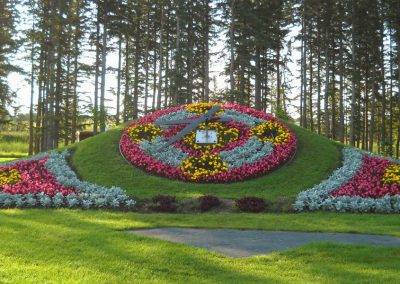 IPG FloralClock 400x284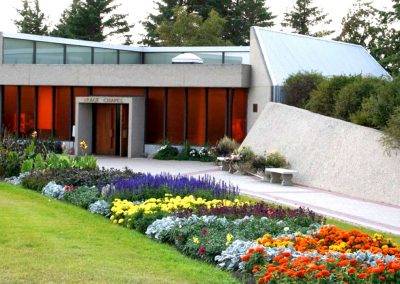 IPG Feature PeaceChapel 1 400x284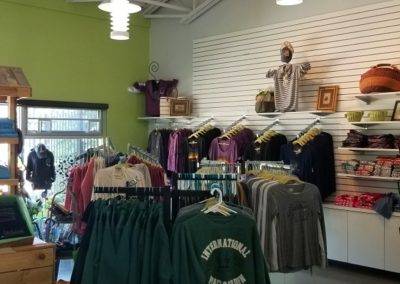 IPG Feature GiftShop 400x284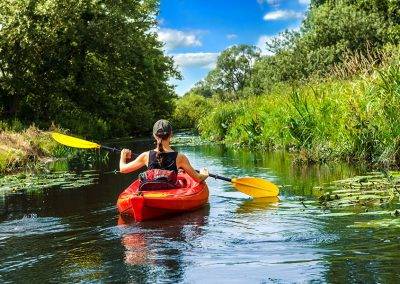 IPG Canoe 400x284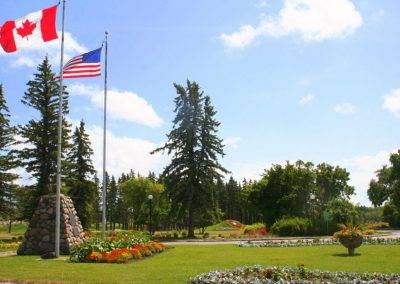 IPG Cain 400x284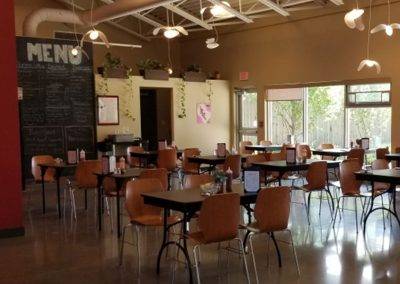 IPG Cafe 400x284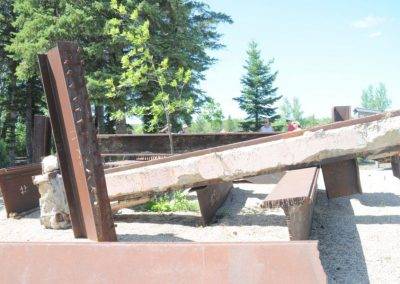 IPG 911Memorial 400x284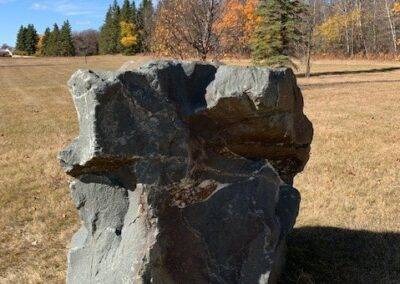 FR10 400x284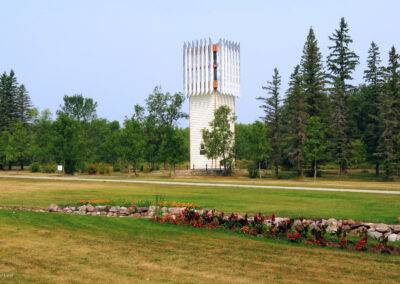 CARILLON BELL TOWER Photo Credit Ken Lund 400x284
NOTICE TO VISITORS
The Cacti & Succulent Display within the Conservatory are closed to the public.
We are nearing completion of the construction and expansion!  The official grand re-opening of the Cacti and Succulent display will be on Saturday December 9th in conjunction with our Santa at the Garden day!  Visit our Facebook and Instagram pages for updates on this project.
The Garden is open 8am to 8pm daily
The Gift Shop is open Monday – Thursday 10AM – 2PM and Friday – Sunday 10AM – 5PM and the last day will be Saturday September 30th.  The Peace Garden Café is open Friday – Sunday 10:30AM – 4PM and the last day will be Sunday September 24th. 
Daily admission is $25 per vehicle.  Annual membership is $40 (good for 12 months).
You may purchase your day pay or annual memberships online, pay at the gate, or stop in the admin office.
Join the Worker Bees
Volunteer at the International Peace Garden
We are looking for Worker Bees of all ages and abilities as our volunteer opportunities are wide-ranging and accomodating for all. We ask that kids under the age of 16 be accompanied by a parent or adult. We also have opportunities for group workdays and individual hours of service every day of the week. Worker Bees that contribute 6 or more hours of service are also eligible for additional incentives!
VISIT US
The Peace Gardens is located approximately 20 miles North of Dunseith, ND on the United States side, and approximately 28 kilometers South of Boissevian, MB, Canada.