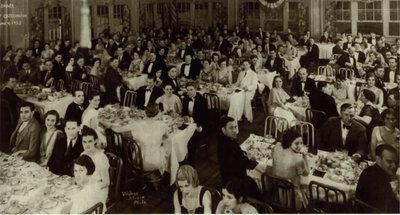 TASTE OF 1932 DINNER
THIS EVENT IS SOLD OUT!
To kick off our anniversary weekend, our catering team has put together a gourmet menu featuring foods that would have been served in 1932. The celebration will be held in the historic lodge.  You can expect some unexpected bites of history at this event.
Doors open at 6:00pm
Appetizers at 6:30pm
First course served at 7:00pm
Located at the Historic Lodge
Menu
Salmon Croquettes
Mini Waldorf Salad
Beef Wellington  – locally sourced beef tenderloin wrapped in fresh herbs and puff pastry.
Sweet Potatoes and Green Beans Almondine
Cherries Jubilee