Introducing our
Staff &
Board of Directors
CALL FOR NOMINATIONS
The International Peace Garden (IPG) is seeking candidates to serve on the Board of Directors. A complete nomination will include:
Letter of nomination from a Lifetime or Annual IPG member.
Nominee's biography, resume or CV.
Nomination deadline is March 1. Nomination documents may be mailed or emailed to the IPG Governance Committee. Elections are held in the spring during the Annual General Meeting.
About the Board: The Board of Directors creates a vision for IPG and provides advice and policy direction to the CEO. The board is made up of 14 to 20 members, an equal number from each country. Board members are elected to three-year terms and may be re-elected; the maximum length of service is 15 years. One member each is appointed by the Governor of North Dakota and Premier of Manitoba, the remaining members are elected.
Board member responsibilities:
Maintain Annual or Lifetime IPG membership
Attend quarterly board meetings (minimum)
Participate in at least one standing committee, which meets at least quarterly.
Support IPG fundraising efforts.
Communicate with staff and fellow board members via email and attend online meetings.
Absorb personal travel expenses related to Board and IPG activities.
CEO
Tim Chapman
Dunseith, ND
Bio
Tim Chapman is the Executive Director of the International Peace Garden. Chapman was hired in May of 2018 and assisted in the successful lobbying effort of 2019 to secure historic capital improvement funds from North Dakota and Manitoba.
Chapman was a journalist in his first career, covering news and sports in North Dakota, the U.S. Virgin Islands and Wyoming. He also studied Agroecology and Horticulture at the University of Wyoming and plans to finish those studies in the future. He earned his degree in Journalism from James Madison University in Virginia. He is originally from Fairfax, Virginia.
President
Dorothy Dobbie
Winnipeg, MB
Bio
Dorothy Dobbie joined the International Peace Garden board in 2013 and was elected president in 2021. She served as chair of the finance committee since 2014. She looks forward to helping guide the garden into international prominence during her tenure.
Dorothy is founder and president of Pegasus Publications Inc., publishers of the Canada's Local Gardener magazine, Lifestyles 55, and several other directories and publications. She hosts a popular weekly radio show, the Gardener at Lifestyles 55 Digital Radio on whatsupwinnipeg.ca and co-hosts a garden podcast with her daughter Shauna Dobbie at localgardener.net.
A recognized business, civic, and cultural leader, Dorothy served as a member of Parliament from 1988 through 1993. During her term she served as parliamentary secretary in several portfolios including the environment, chaired a joint House Senate constitutional committee, and addressed the United Nations on child poverty. She currently serves as president of The Canadian Association of Former Parliamentarians.
Dorothy is former president and chair of the Winnipeg Symphony Orchestra and chaired the 2012 Canadian National Arts Summit. A past member of the Nature Conservancy of Canada, she currently serves on the board of directors for Tree Canada, the nation's leading tree planting charity, and is active on other local boards and community initiatives.
She's been honored with the Queen's Jubilee Medal for Community Involvement and the Canadian Association of Former Members of Parliament Distinguished Citizen Award. The first woman president of the Winnipeg Chamber of Commerce, her professional awards include Manitoba Outstanding Business Citizen, Winnipeg Woman of the Year for Business, and Assiniboine Chamber of Commerce's Woman in Business.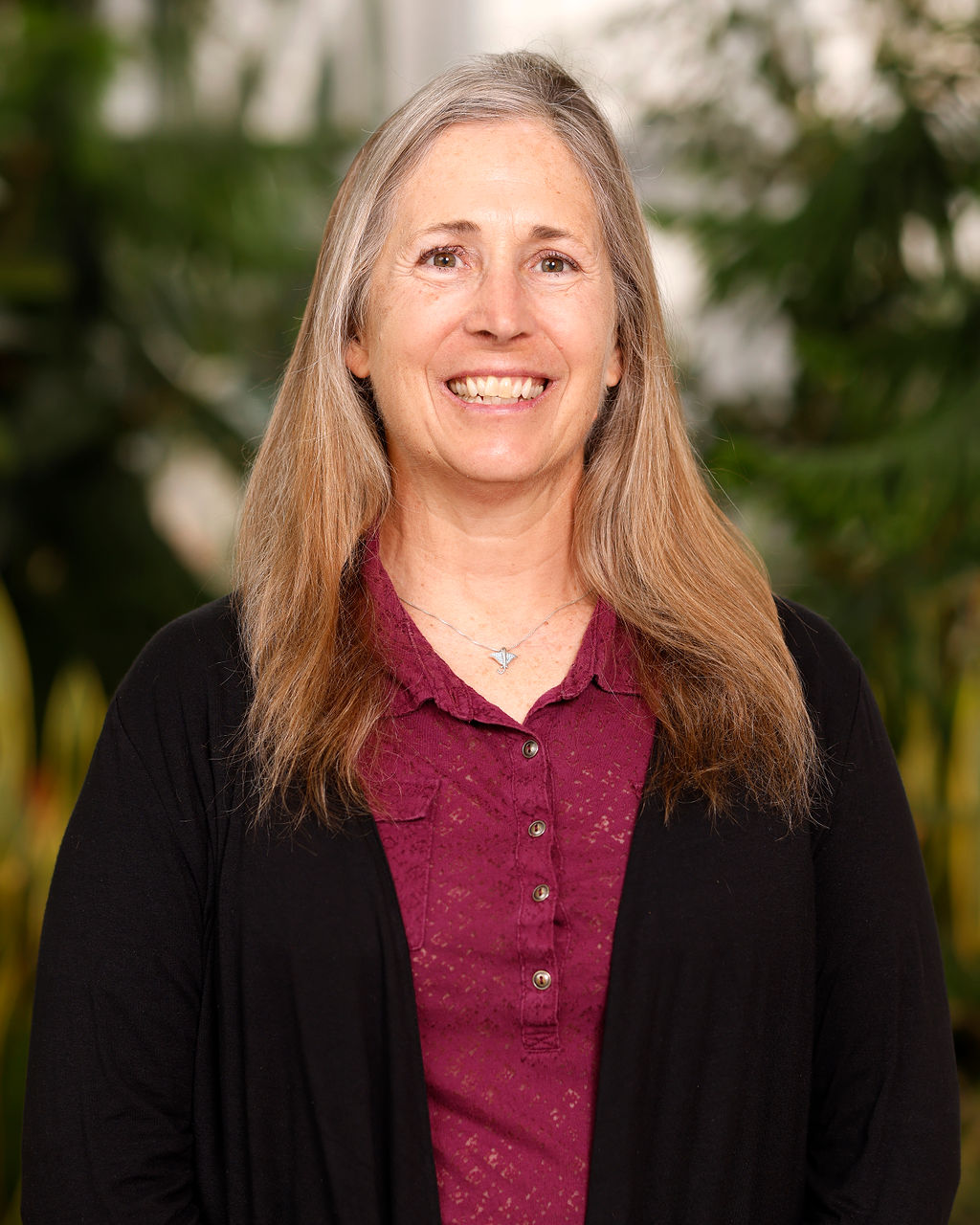 Vice President
Lisa Kudelka
Hensler, ND
Bio
Lisa Kudelka served 21 years as Human Resources Manager for the Bismarck (N.D.) Public School District. In 2018, North Dakota Governor Doug Burgum appointed her interim Chief People Officer for the State of North Dakota, a position she held until her retirement in 2021. As the state's top workforce strategist and organizational development leader, Lisa served on Gov. Burgum's cabinet and managed Human Resources Management Services, a division of the Office of Management and Budget.
Lisa began her career in 1986 as training and development administrator for the state's central personnel division. She joined the North Dakota Department of Health as personnel director 1991, and started work at the Bismarck Public District in 1997. She holds a bachelor's degree in Personnel Services from Minnesota State University Moorhead and a master's degree in Public Administration from the University of North Dakota, Grand Forks.  
A native of Forman, N.D., Lisa grew up in a family that loved traveling and camping. She has great memories of long family trips to the International Peace Garden, never dreaming someday she would serve on the IPG Board of Directors. Elected in 2016, she became IPG vice president in 2021. Lisa also serves on the Missouri Valley YMCA Board of Trustees, Bismarck; Family Wellness Board of Directors, Mandan, N.D.; Prairie Public Broadcasting Board of Directors, Bismarck; and is a former member of the Bismarck/Mandan United Way Campaign Committee.
Lisa and her husband, Jesse Hanson, make their home in Hensler, N.D. From that home base, Lisa continues to enjoy spending time with family exploring North Dakota and beyond, camping, hiking, biking and skiing
Ed Albrecht
 Boissevain, MB
bio
Ed Albrecht spent more than 35 years as owner/operator of Albrecht Construction, Boissevain, Manitoba. Ed built many residential homes throughout the region and constructed a few buildings for the International Music Camp at the International Peace Garden.
Ed was elected to the International Peace Garden board in 2011. A longtime member of the IPG's Properties and Infrastructure Committee, he has brought his work ethic, attention to detail and fiscal responsibility to many IPG projects, including permanent staff housing, seasonal staff housing, renovation of the Conservatory & Interpretive Center, and the creation of a new children's play area.
A leader in community and church affairs, Ed led the campaign to build the Boissevain Bowling Alley and in 2012 he volunteered his free time to install an irrigation system at the Boissevain Golf Club. He's an active member of Whitewater Mennonite Church, where he shares his expertise in finance and property maintenance. And in the past 30-plus years, he has held nearly every office – including president – of the Boissevain Lions Club.
Lifelong residents of Boissevain, Ed and his wife, Hedy, are parents of three adult daughters, who all married southwestern Manitoba farmers and gave them eight lovely grandchildren.
Bio
Georgia Artz is a retired Registered Nurse from Bottineau, North Dakota. Georgia, aka Gigi, attended Dunseith High School, NDSU-Bottineau Branch (now Dakota College), and Minot State University, where she obtained her Bachelor of Science Degree in Nursing in 1983. After graduation, Georgia worked as Night Supervisor for the Americana Nursing Home in Minot, ND. In 1985, she accepted a position at the Indian Health Service in Belcourt, ND  as a  Community Health Nurse.  Her position allowed her to work in many areas of public health including maternal child health, communicable diseases, immunizations, school health, home health and disaster preparedness. She received recognition for her work in Smoking Cessation classes, HIV education and Pandemic Flu Planning.  In 1993, she was promoted to the Director of Public Health Nursing. She spent her career developing and leading the Public Health Nursing Program for the Turtle Mt. Reservation until her retirement in 2021.
During her time at the Indian Health Service, she served on many state and local committees and boards. She served on the Turtle Mt. Tobacco Coalition, Turtle Mt. Head Start Board, Pathways to Prosperity Committee, Quality Health Associates of North Dakota Committee, Minot State University and Dakota College Nursing Advisory Committees, Bottineau School Board and the North Dakota Community Foundation Board. In 1994, she was appointed chairman of the hospital committee for the dedication of Belcourt's new hospital, the Quentin N. Burdick Memorial Hospital, giving her the honor to meet and host Mrs. Jocelyn Burdick, the wife of former ND Senator Quentin N. Burdick.  She also served as the hospital's interim CEO for several months in 2007.
Georgia was born and raised in Alameda, California and moved to Dunseith, North Dakota in 1971 where she started junior high school.  She spent a lot of time at the International Peace Garden in her younger years attending family picnics, weddings and field masses with her parents.  Her fondness for the Peace Garden is what brought her to the International Peace Garden Board in May of 2022.
Georgia and her husband Pete reside in Bottineau, ND. They are the parents of six children and grandparents to 14 grandchildren. In her spare time, she enjoys volunteering, traveling, flower gardening, spending time at Lake Metigoshe and spoiling her grandchildren.  
Simone Carman
Bottineau, ND
BIO
Dr. Carmen M. Simone was named Campus Dean and Chief Executive Officer for Dakota College at Bottineau in August 2022.  Dakota College is one of five comprehensive community colleges in North Dakota and it is an affiliate campus of Minot State University. 
Prior to her return to North Dakota, Simone served as President of Western Nebraska Community College.  She guided the institution through the worldwide pandemic with a commitment to serving students.  During her tenure, the institution also successfully completed virtual and verification accreditation visits, launched a new technical program, and focused on strategic enrollment management.
Before taking the position in Nebraska, Simone was the founding Vice President and Dean at the University of South Dakota Community College for Sioux Falls.  This transformation from "university center" to "community college" was completed during 2019 to better serve site-bound students in the Sioux Falls area, while also supporting the local business community. 
Simone spent over five years as the President of Trinidad State Junior College, a multi-campus, Hispanic-serving institution in rural southern Colorado.  She focused on creating a college-wide commitment to keeping "Students First" in decision-making.  While in Colorado, Simone was trained as a peer reviewer with the Higher Learning Commission, one of six regional accreditation agencies for higher education. 
Prior to her presidency with Trinidad State Junior College, Simone served as Provost and Vice President for Academic Affairs at Lewis-Clark State College in Lewiston, Idaho. In addition to the main campus in Lewiston, the College supported an educational center on the campus of North Idaho College in Coeur d'Alene. While at Lewis-Clark State, she established recruiting offices in southern Idaho to promote institutional recognition throughout the state and attract additional undergraduate students.
Simone began her career at Casper College in Wyoming as a faculty member, while retaining a summer teaching appointment as an Assistant Professor with Colorado State University. She spent eighteen years in Casper, holding progressively responsible roles including Instructor, Faculty Senate Chair, Division Chair, and Vice President for Academic Affairs. While in Wyoming, she served as president of the National Council of Instructional Administrators (NCIA), an affiliate council of the American Association of Community Colleges (AACC).
Simone grew up in western North Dakota. She holds a B.S. in Chemistry from the University of North Dakota in Grand Forks and a Ph.D. in Chemistry from Colorado State University in Fort Collins. She and her husband, Alan, have two grown sons, Anthony and Edward.
Bio
Rick Felstead is a retired electrical and gas utilities engineering manager and consultant. He spent his career providing expertise in technical applications and management for utility companies in Ontario, Manitoba and oversees. He also served 20 years with the Army Reserve, retiring as Lieutenant Colonel and for an additional 12 years, the Honorary Colonel of the 26 Field Artillery Regiment, Royal Canadian Artillery.
Over the years, Rick has held leadership positions in professional, social and civic organizations. A past Governor of District 5550 Rotary International, he remains an active member and was a District representative to the Rotary International Council on Legislation for 9 years. He serves in the Electrical & Mechanical Engineering Association of Canada, the Manitoba Branch of the Army Cadet League of Canada board and is an executive member of the Central Museum of the Royal Regiment of Canadian Artillery in Shilo, Manitoba.
He is the recipient of several awards for community and national service including the Queens Silver, Gold and Diamond Jubilee medals. 
Before being elected to the International Peace Garden board in 2009, through his Rotary connections Rick was instrumental in raising funds required to create of the Garden's current 9/11 Memorial site. He continues to initiate improvements and ongoing maintenance of the site.  
Rick was born and educated in Saskatchewan and has two adult children. In addition to his volunteer work, he enjoys travel, golf, and reading.
Catherine Jelsing
Rugby, ND
Bio
Cathy Jelsing is a veteran newspaper journalist and editor, public relations writer and former nonprofit executive. North Dakota Governor Doug Burgum appointed her to the International Peace Garden Board of Directors in 2017.
Cathy began her writing career at the Devils Lake (N.D.) Daily Journal. In 1987 she joined the newsroom at The Forum, Fargo, N.D., where she spent 13 years as arts and entertainment writer and features editor. She got her first non-profit experience as grants manager for Trollwood Performing Arts School, Fargo, and then moved into public relations as senior feature writer for North Dakota State University Publication Services, Fargo.
In 2006, she and her husband, artist Terry Jelsing, moved to his family's century-old homestead near Rugby, N.D., where Cathy started CJ Communications. In 2011, the Geographical Center Historical Society tapped her to serve as executive director of Rugby's Prairie Village Museum. In 2017 she became executive director of the Good Samaritan Health Services Foundation, Rugby. She retired from the Foundation in 2021 and continues to work part time as a writer and editor.
A former member and officer in North Dakota Professional Communicators and Fargo-Moorhead Professional Communicators, in 2013 Cathy was honored as NDPC's Communicator of Achievement. In Fargo, she helped found the Fargo-Moorhead Women's Business Exchange and served on Fargo-Moorhead's Lake Agassiz Arts Council board. After moving to Rugby, Cathy co-founded Minot (N.D.) Area Professional Communicators and was elected to the Geographical Center Historical Society Board. She volunteers with Rugby's community-owned Lyric movie theater, plays viola with the Rugby Community Orchestra, and is a founding member of the Tunbridge Lutheran Church Preservation Society board.
Bio
Jon O. Nelson is a self-employed, third-generation farmer, who has served in the North Dakota House of Representatives for 24 years. He was elected to the International Peace Garden Board of Directors in May 2022.
Nelson grew up near Wolford, N.D., graduating in 1971 from Wolford High School. He attended Dakota College at Bottineau and Minot State University and started farming in 1978. He and his wife,  Shirley "Sid," raised their three children near Wolford. He spent 12 years on the Wolford School Board, six as president; served 30 years as Rush Lake Township supervisor; served on the Pierce County Farm Bureau board of directors; and was a member of the Wolford Lutheran Church Council.
First elected to the North Dakota Legislature in 1996, Nelson has held numerous leadership positions. He chairs the Human Resources Section of the House Appropriations Committee, of which he's been a member for 13 years, and is interim chair of the Department of Corrections and Rehabilitation Review Committee. In 2019, the North Dakota Department of Human Services awarded Nelson the Behavior Health Champion Award and he was named a Friend of Anne Carlson Center for his work with Annie's House Adaptive Program at Bottineau Winter Park.
A state leader in natural resources management and water issues. Nelson has served on the House Water-Related Topics Interim Committee since 2011 and was vice chair and then chair of the House Natural Resources Committee from 2001 to 2005. He's served on the All Seasons Rural Water District board of directors since 2005 and is a former member of the North Dakota Rural Water Association executive board.
Nelson now makes his home in Rugby, where he served on the Good Samaritan Hospital Association board of trustees from 2002 to 2016. In support of rural healthcare, in 2011 he accepted an appointment to the University of North Dakota School of Medicine & Health Sciences Advisory Board. For his legislative leadership, the American Heart Association awarded Nelson the Saving One Life at a Time Award in 2011 and the American Cancer Society honored him with its Moving the Marble Award in 2009. Nelson currently serves on the Consensus Council board of directors. In partnership with the Bush Foundation, Council facilitators help North Dakota nonprofit organizations and governmental units have conversations and build agreements that transform communities and advance the public good.
Michelle Churchill
Suffern, NY
bio
Michelle Churchill is a Principal and Founder of Breu Churchill, a real estate brokerage in New York. She was elected to the International Peace Garden Board of Directors in 2022.
Michelle grew up in North Dakota and now lives in New York. She loves New York, from the ever-changing Manhattan skyline to the rolling hills and the farmer's markets of the Hudson Valley. An award-winning real estate broker, she fell for New York when she arrived from North Dakota more than four decades ago.  
Michelle understands that the purchase or the sale of a new home is more than a simple transaction. It's the marriage of good business and heart. She knows how to allay your fears and stress, focusing on what's needed so that your experience will be positive and financially rewarding. She hopes to bring those skills to the table serving on the Board of Directors at the International Peace Garden. 
Prior to entering the real estate market, Ms. Churchill was a consultant for the legal industry, eventually becoming the Director of Marketing at a top-ranked legal services company. Michelle is also a former actress, singer, producer, and writer. She is passionate about issues that impact women and girls and enjoys the theatre and cooking, incorporating the bounty from her husband's garden. She is an award-winning pie baker, and self-proclaimed world's best caramel candy maker.  
Michelle has been selling real estate in New York since 2003. She is a member of the New York State Association of REALTORS® (NYSAR) and is a member of the Real Estate Board of New York (REBNY). 
Karlene Debance
Winnipeg, MB
BIO
Karlene is an accomplished executive with over 26 years of experience in managing complex industry and
issues and delivering successfully on intergovernmental strategies across Manitoba. Karlene began her
career in the not-for-profit sector with over seven years working with youth, refugees, and international
program delivery. Followed by her 19 years of progressive senior leadership roles with the Province of
Manitoba, Karlene served as Assistant Deputy Minister of Intergovernmental Affairs where she
successfully led the government-wide federal-provincial Infrastructure Negotiations, Agreements &
Programs. During her time with the Provincial Government, Karlene's innovative approaches to
partnerships, project management, infrastructure development and strategic capital planning led to
successful economic, social and environmental outcomes that have benefitted communities and sectors
throughout Manitoba. Karlene brings to any organization her strong knowledge and highly impactful
understanding of the real estate industry, organizational transformation, Public Private Partnerships (P3),
community development and the housing sector. Karlene oversaw intergovernmental infrastructure
relations, media relations and events and represented the province on many nation-wide Pan-Canadian
conferences, policy committees and was influential on development of national infrastructure programs.
In Karlene's Current role as Chief Executive Officer of SAM Management Inc. Karlene leads a dynamic
team by implementing Economic, Social, Governance (ESG) management practices and working with
client boards across the City of Winnipeg to deliver on Affordable Housing for Seniors, Vulnerable
peoples, newcomers and those that are in need.
Karlene is a Board Director of the following organizations:
• Director, Federal Privy Council Appointment, Freshwater Fish Marketing Corporation –
Governance Committee.
• Director, RBC Winnipeg Convention Centre – Finance and Audit Committee.
BIO
Hubert Mesman was the first President and CEO of Travel Manitoba, the Provincial
Crown Tourism Agency until retiring in 2010. During his tenure with the Province of Manitoba he served as Director of Snowmobile and Bicycle Safety with the Department of
Transportation and Director of Marketing and Assistant Deputy Minister of Tourism. During his long career in the tourism industry, he served on numerous local, national and international tourism organizations. He had lead roles in bidding and hosting major events
including the 1999 Pan American Games, Meeting Planners International Conferences,
and the 1996 Grey Cup Host Committee. He has served on various volunteer Boards
including the United Way of Winnipeg, the Winnipeg Art Gallery Centennial Committee
and the Trans Canada Trail Capital Campaign. He also served as President of the Manitoba Handball Association and on the Board of the Manitoba Marathon.
Hubert was inducted into the Canadian Tourism Hall of Fame in 2010. Since his retirement, when he's not roaming the world on his bike, he has dedicated his time to various
volunteer activities including 7 years on the Board of the Manitoba Museum. He served
as the Co-Chair of the 2017 Canada Games Host Society and he recently completed a
three-year term as a member of the Manitoba 150 Celebration Board.
Born in Amsterdam, Holland Hubert is a proud Manitoban who values the incredible
strength and commitment of our Volunteer Community. Hubert and his wife Renee are
privileged God Parents to 11 Children and spend much of their free time with family and
friends in Winnipeg and Lake of the Woods.
Marlys Lord Carlson
Middle Cormorant Lake, MN
BIO:
Marlys Lord Carlson was born and raised in Cando, ND and currently lives on Middle Cormorant Lake in Minnesota.  In following her father's legacy of over 50 years volunteering for the International Peace Garden, Marlys joined the Board of Directors in June of 2023.  She has been employed as a Wealth Management Associate for Morgan Stanley for the past 20 years.  While not working, Marlys can be found exploring nature and cherishing time spent with family at Lake Upsilon and fishing on Upper Red Lake.