Introducing our
Staff &
Board of Directors
CALL FOR NOMINATIONS
The International Peace Garden (IPG) is seeking candidates to serve on the Board of Directors. A complete nomination will include:
Letter of nomination from a Lifetime or Annual IPG member.
Nominee's biography, resume or CV.
Nomination deadline is March 1. Nomination documents may be mailed or emailed to the IPG Governance Committee. Elections are held in the spring during the Annual General Meeting.
About the Board: The Board of Directors creates a vision for IPG and provides advice and policy direction to the CEO. The board is made up of 14 to 20 members, an equal number from each country. Board members are elected to three-year terms and may be re-elected; the maximum length of service is 15 years. One member each is appointed by the Governor of North Dakota and Premier of Manitoba, the remaining members are elected.
Board member responsibilities:
Maintain Annual or Lifetime IPG membership
Attend quarterly board meetings (minimum)
Participate in at least one standing committee, which meets at least quarterly.
Support IPG fundraising efforts.
Communicate with staff and fellow board members via email and attend online meetings.
Absorb personal travel expenses related to Board and IPG activities.
CEO
Tim Chapman
Dunseith, ND
Bio
Tim Chapman is the Executive Director of the International Peace Garden. Chapman was hired in May of 2018 and assisted in the successful lobbying effort of 2019 to secure historic capital improvement funds from North Dakota and Manitoba.
Chapman was a journalist in his first career, covering news and sports in North Dakota, the U.S. Virgin Islands and Wyoming. He also studied Agroecology and Horticulture at the University of Wyoming and plans to finish those studies in the future. He earned his degree in Journalism from James Madison University in Virginia. He is originally from Fairfax, Virginia.
President
Dorothy Dobbie
Winnipeg, MB
Bio
Dorothy Dobbie joined the International Peace Garden board in 2013 and was elected president in 2021. She served as chair of the finance committee since 2014. She looks forward to helping guide the garden into international prominence during her tenure.
Dorothy is founder and president of Pegasus Publications Inc., publishers of the Canada's Local Gardener magazine, Lifestyles 55, and several other directories and publications. She hosts a popular weekly radio show, the Gardener at Lifestyles 55 Digital Radio on whatsupwinnipeg.ca and co-hosts a garden podcast with her daughter Shauna Dobbie at localgardener.net.
A recognized business, civic, and cultural leader, Dorothy served as a member of Parliament from 1988 through 1993. During her term she served as parliamentary secretary in several portfolios including the environment, chaired a joint House Senate constitutional committee, and addressed the United Nations on child poverty. She currently serves as president of The Canadian Association of Former Parliamentarians.
Dorothy is former president and chair of the Winnipeg Symphony Orchestra and chaired the 2012 Canadian National Arts Summit. A past member of the Nature Conservancy of Canada, she currently serves on the board of directors for Tree Canada, the nation's leading tree planting charity, and is active on other local boards and community initiatives.
She's been honored with the Queen's Jubilee Medal for Community Involvement and the Canadian Association of Former Members of Parliament Distinguished Citizen Award. The first woman president of the Winnipeg Chamber of Commerce, her professional awards include Manitoba Outstanding Business Citizen, Winnipeg Woman of the Year for Business, and Assiniboine Chamber of Commerce's Woman in Business.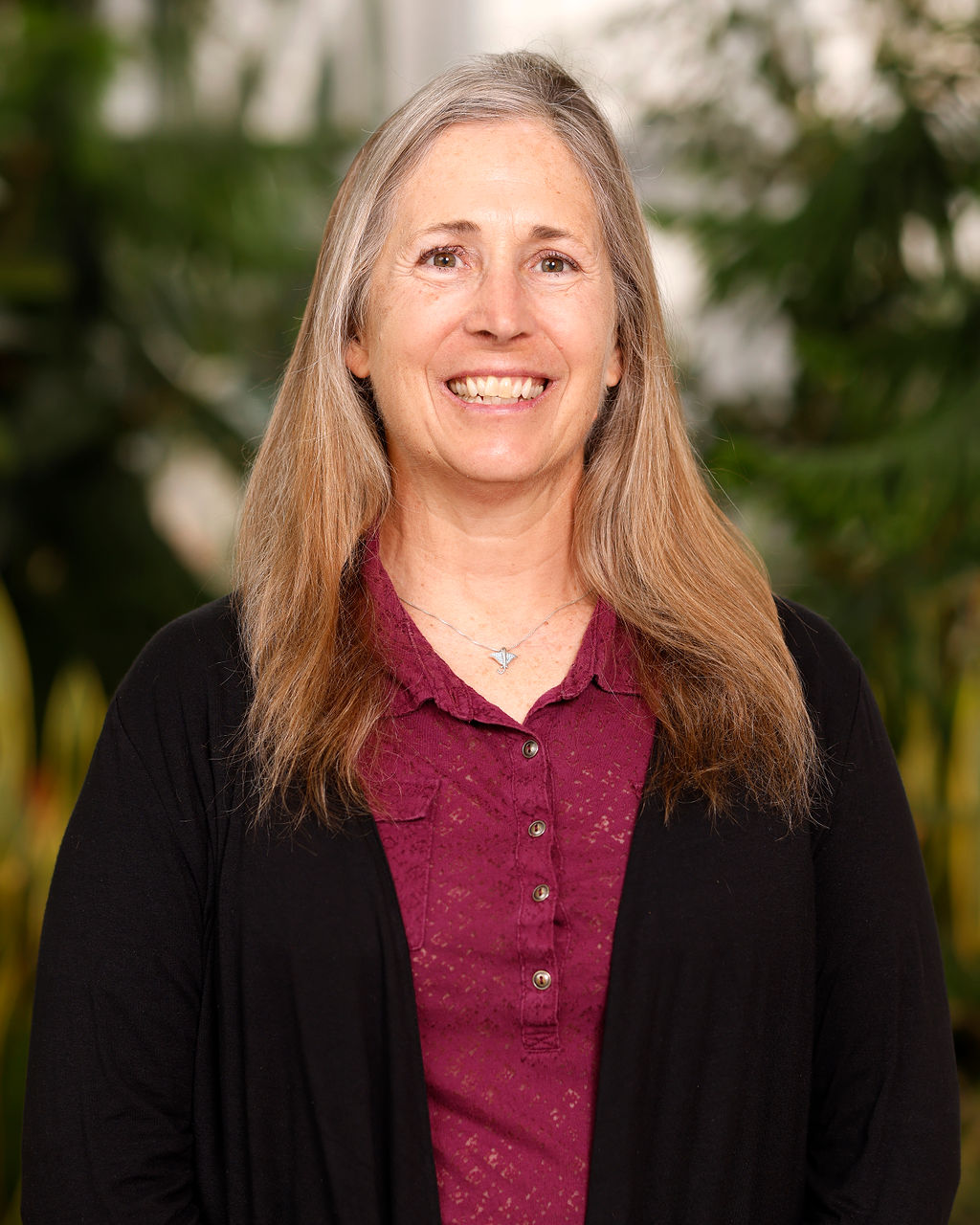 Vice President
Lisa Kudelka
Hensler, ND
Bio
Lisa Kudelka served 21 years as Human Resources Manager for the Bismarck (N.D.) Public School District. In 2018, North Dakota Governor Doug Burgum appointed her interim Chief People Officer for the State of North Dakota, a position she held until her retirement in 2021. As the state's top workforce strategist and organizational development leader, Lisa served on Gov. Burgum's cabinet and managed Human Resources Management Services, a division of the Office of Management and Budget.
Lisa began her career in 1986 as training and development administrator for the state's central personnel division. She joined the North Dakota Department of Health as personnel director 1991, and started work at the Bismarck Public District in 1997. She holds a bachelor's degree in Personnel Services from Minnesota State University Moorhead and a master's degree in Public Administration from the University of North Dakota, Grand Forks.  
A native of Forman, N.D., Lisa grew up in a family that loved traveling and camping. She has great memories of long family trips to the International Peace Garden, never dreaming someday she would serve on the IPG Board of Directors. Elected in 2016, she became IPG vice president in 2021. Lisa also serves on the Missouri Valley YMCA Board of Trustees, Bismarck; Family Wellness Board of Directors, Mandan, N.D.; Prairie Public Broadcasting Board of Directors, Bismarck; and is a former member of the Bismarck/Mandan United Way Campaign Committee.
Lisa and her husband, Jesse Hanson, make their home in Hensler, N.D. From that home base, Lisa continues to enjoy spending time with family exploring North Dakota and beyond, camping, hiking, biking and skiing
Ed Albrecht
 Boissevain, MB
bio
Ed Albrecht spent more than 35 years as owner/operator of Albrecht Construction, Boissevain, Manitoba. Ed built many residential homes throughout the region and constructed a few buildings for the International Music Camp at the International Peace Garden.
Ed was elected to the International Peace Garden board in 2011. A longtime member of the IPG's Properties and Infrastructure Committee, he has brought his work ethic, attention to detail and fiscal responsibility to many IPG projects, including permanent staff housing, seasonal staff housing, renovation of the Conservatory & Interpretive Center, and the creation of a new children's play area.
A leader in community and church affairs, Ed led the campaign to build the Boissevain Bowling Alley and in 2012 he volunteered his free time to install an irrigation system at the Boissevain Golf Club. He's an active member of Whitewater Mennonite Church, where he shares his expertise in finance and property maintenance. And in the past 30-plus years, he has held nearly every office – including president – of the Boissevain Lions Club.
Lifelong residents of Boissevain, Ed and his wife, Hedy, are parents of three adult daughters, who all married southwestern Manitoba farmers and gave them eight lovely grandchildren.
Bio
Georgia Artz is a retired Registered Nurse from Bottineau, North Dakota. Georgia, aka Gigi, attended Dunseith High School, NDSU-Bottineau Branch (now Dakota College), and Minot State University, where she obtained her Bachelor of Science Degree in Nursing in 1983. After graduation, Georgia worked as Night Supervisor for the Americana Nursing Home in Minot, ND. In 1985, she accepted a position at the Indian Health Service in Belcourt, ND  as a  Community Health Nurse.  Her position allowed her to work in many areas of public health including maternal child health, communicable diseases, immunizations, school health, home health and disaster preparedness. She received recognition for her work in Smoking Cessation classes, HIV education and Pandemic Flu Planning.  In 1993, she was promoted to the Director of Public Health Nursing. She spent her career developing and leading the Public Health Nursing Program for the Turtle Mt. Reservation until her retirement in 2021.
During her time at the Indian Health Service, she served on many state and local committees and boards. She served on the Turtle Mt. Tobacco Coalition, Turtle Mt. Head Start Board, Pathways to Prosperity Committee, Quality Health Associates of North Dakota Committee, Minot State University and Dakota College Nursing Advisory Committees, Bottineau School Board and the North Dakota Community Foundation Board. In 1994, she was appointed chairman of the hospital committee for the dedication of Belcourt's new hospital, the Quentin N. Burdick Memorial Hospital, giving her the honor to meet and host Mrs. Jocelyn Burdick, the wife of former ND Senator Quentin N. Burdick.  She also served as the hospital's interim CEO for several months in 2007.
Georgia was born and raised in Alameda, California and moved to Dunseith, North Dakota in 1971 where she started junior high school.  She spent a lot of time at the International Peace Garden in her younger years attending family picnics, weddings and field masses with her parents.  Her fondness for the Peace Garden is what brought her to the International Peace Garden Board in May of 2022.
Georgia and her husband Pete reside in Bottineau, ND. They are the parents of six children and grandparents to 14 grandchildren. In her spare time, she enjoys volunteering, traveling, flower gardening, spending time at Lake Metigoshe and spoiling her grandchildren.  
Bio
Donna Bye is a planner with Houston Engineering, Inc., Minot, N.D. Before joining HEI, she spent more than 15 years as planner for the City of Minot. Her work in disaster relief and community planning resulted in hundreds of thousands of dollars of funding and grant awards. And, as Minot's first Chief Resilience Officer, she helped local entities better understand the impact of their actions and helped Minot win $74.3 million in a National Disaster Resilience competition. 
Donna grew up in Williston and Minot and earned bachelor's degrees in landscape architecture and environmental design at North Dakota State University, Fargo. She is a member of the North Dakota Planners Association, represents the association on the Western Planning Resources board of directors, and is part of North Dakota's Beneficial Use Recycling Group.
Elected to the International Peace Garden board in 2005, Donna's training and expertise makes her an invaluable member of the properties and infrastructure committee.
Donna makes her home in Minot with her husband, Rolan, and their two children. In her free time enjoys, biking, golfing, snowshoeing and gardening.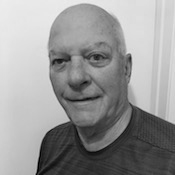 Bio
Bernie Chrisp, Brandon, Manitoba, is former Regional Director of Manitoba Environment Parkwest Region. A life member of the Canadian Institute of Public Health Inspectors, he obtained his Certificate in Public Health Inspection Canada in 1967 and worked in Virden, Dauphin and Brandon before retiring in 2003.
A longtime community volunteer, Bernie has participated in, chaired, and has been recognized for his contributions by several organizations. He's received the Brandon Chamber of Commerce Community Service Award, the Mayor's Volunteer Award for Recreation and Sport, and has been honored twice as the Brandon Rotary Club's Paul Harris Fellow. He's a past governor of Kinsmen Clubs of Canada District II and life member of Kin Canada, the nation's largest, all-Canadian service club.
Bernie currently serves as board president of Brandon Riverbank Inc., a non-profit, charitable organization committed to developing the Assiniboine River Corridor in Brandon. He was elected to the International Peace Garden board of directors in 2015.
In addition to volunteering, Bernie enjoys traveling, curling, golfing, walking, and reading. Most of all, he enjoys spending time with his wife of 50-plus years, Linda, their two children and five grandchildren.
Bio
Rick Felstead is a retired electrical and gas utilities engineering manager and consultant. He spent his career providing expertise in technical applications and management for utility companies in Ontario, Manitoba and oversees. He also served 20 years with the Army Reserve, retiring as Lieutenant Colonel and for an additional 12 years, the Honorary Colonel of the 26 Field Artillery Regiment, Royal Canadian Artillery.
Over the years, Rick has held leadership positions in professional, social and civic organizations. A past Governor of District 5550 Rotary International, he remains an active member and was a District representative to the Rotary International Council on Legislation for 9 years. He serves in the Electrical & Mechanical Engineering Association of Canada, the Manitoba Branch of the Army Cadet League of Canada board and is an executive member of the Central Museum of the Royal Regiment of Canadian Artillery in Shilo, Manitoba.
He is the recipient of several awards for community and national service including the Queens Silver, Gold and Diamond Jubilee medals. 
Before being elected to the International Peace Garden board in 2009, through his Rotary connections Rick was instrumental in raising funds required to create of the Garden's current 9/11 Memorial site. He continues to initiate improvements and ongoing maintenance of the site.  
Rick was born and educated in Saskatchewan and has two adult children. In addition to his volunteer work, he enjoys travel, golf, and reading.
Catherine Jelsing
Rugby, ND
Bio
Cathy Jelsing is a veteran newspaper journalist and editor, public relations writer and former nonprofit executive. North Dakota Governor Doug Burgum appointed her to the International Peace Garden Board of Directors in 2017.
Cathy began her writing career at the Devils Lake (N.D.) Daily Journal. In 1987 she joined the newsroom at The Forum, Fargo, N.D., where she spent 13 years as arts and entertainment writer and features editor. She got her first non-profit experience as grants manager for Trollwood Performing Arts School, Fargo, and then moved into public relations as senior feature writer for North Dakota State University Publication Services, Fargo.
In 2006, she and her husband, artist Terry Jelsing, moved to his family's century-old homestead near Rugby, N.D., where Cathy started CJ Communications. In 2011, the Geographical Center Historical Society tapped her to serve as executive director of Rugby's Prairie Village Museum. In 2017 she became executive director of the Good Samaritan Health Services Foundation, Rugby. She retired from the Foundation in 2021 and continues to work part time as a writer and editor.
A former member and officer in North Dakota Professional Communicators and Fargo-Moorhead Professional Communicators, in 2013 Cathy was honored as NDPC's Communicator of Achievement. In Fargo, she helped found the Fargo-Moorhead Women's Business Exchange and served on Fargo-Moorhead's Lake Agassiz Arts Council board. After moving to Rugby, Cathy co-founded Minot (N.D.) Area Professional Communicators and was elected to the Geographical Center Historical Society Board. She volunteers with Rugby's community-owned Lyric movie theater, plays viola with the Rugby Community Orchestra, and is a founding member of the Tunbridge Lutheran Church Preservation Society board.
Bio
Jon O. Nelson is a self-employed, third-generation farmer, who has served in the North Dakota House of Representatives for 24 years. He was elected to the International Peace Garden Board of Directors in May 2022.
Nelson grew up near Wolford, N.D., graduating in 1971 from Wolford High School. He attended Dakota College at Bottineau and Minot State University and started farming in 1978. He and his wife,  Shirley "Sid," raised their three children near Wolford. He spent 12 years on the Wolford School Board, six as president; served 30 years as Rush Lake Township supervisor; served on the Pierce County Farm Bureau board of directors; and was a member of the Wolford Lutheran Church Council.
First elected to the North Dakota Legislature in 1996, Nelson has held numerous leadership positions. He chairs the Human Resources Section of the House Appropriations Committee, of which he's been a member for 13 years, and is interim chair of the Department of Corrections and Rehabilitation Review Committee. In 2019, the North Dakota Department of Human Services awarded Nelson the Behavior Health Champion Award and he was named a Friend of Anne Carlson Center for his work with Annie's House Adaptive Program at Bottineau Winter Park.
A state leader in natural resources management and water issues. Nelson has served on the House Water-Related Topics Interim Committee since 2011 and was vice chair and then chair of the House Natural Resources Committee from 2001 to 2005. He's served on the All Seasons Rural Water District board of directors since 2005 and is a former member of the North Dakota Rural Water Association executive board.
Nelson now makes his home in Rugby, where he served on the Good Samaritan Hospital Association board of trustees from 2002 to 2016. In support of rural healthcare, in 2011 he accepted an appointment to the University of North Dakota School of Medicine & Health Sciences Advisory Board. For his legislative leadership, the American Heart Association awarded Nelson the Saving One Life at a Time Award in 2011 and the American Cancer Society honored him with its Moving the Marble Award in 2009. Nelson currently serves on the Consensus Council board of directors. In partnership with the Bush Foundation, Council facilitators help North Dakota nonprofit organizations and governmental units have conversations and build agreements that transform communities and advance the public good.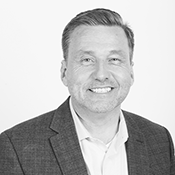 Bio
Doyle Piwniuk serves as Turtle Mountain Constituency Member of the Legislative Assembly (MLA) and Deputy Speaker of the Legislative Assembly of Manitoba, Winnipeg. He was first elected MLA by the Arthur-Virden Constituency in 2014. Prior to his election to the Legislature, Doyle was an insurance broker and financial planner in Virden, Manitoba. Manitoba Premier Brian Pallister appointed Doyle to the International Peace Garden Board in 2018.
Doyle grew up on a family farm north of Russell, Manitoba. He completed high school in Roblin, Manitoba, and earned his diploma in Business Accounting at Red River College, Winnipeg. He began his professional career with Investors Group, Winnipeg, moving to Virden in 1994 to become a partner in a local insurance agency. A Certified Financial Planner, he is also a certified Elder Planning Counselor and Insurance Institute of Canada Branch Manager.
Doyle took a landscaping design course at Assiniboine Community College, Brandon, in 2005 and enjoys landscaping as side business/hobby. When not with family or friends, you can find him landscaping in his own yard, his friends' yards or offering his skills to local nonprofit organizations
Doyle and his wife, Michelle, make their home in Virden with their children, Aidan and Jillian. An active member of the community, Doyle has served as chairman of the Virden Employment Skills Centre, president of the Virden-Wallace Economic Development Corporation, and treasurer of the Virden Kinsmen Club. He's also a former member of the Wallace District Fire Department and minor league ball coach.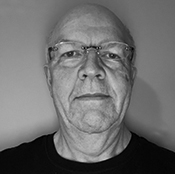 Larry Rainnie
Boissevain, MB
bio
A 33-year veteran educator, Larry Rainnie retired in 2012 as Superintendent for Turtle Mountain School Division, which oversees the operation of seven schools in southwestern Manitoba. Under his leadership the Division became a founding partner of Study Manitoba, a successful international student program, and just prior to his retirement he was conferred with Life Membership in the Manitoba Association of School Superintendents. Larry began his teaching career in the Parkland and Interlake regions of the province. He joined the faculty at Boissevain School in 1990 and spent his last seven years as vice principal before becoming Division superintendent in 2004.
A strong believer in the value of career education and experiences for students, families and rural communities, Larry was active on the Manitoba's Rural Education Committee and Manitoba Advisory Committee on Career Development. He brought the Senior Years Apprenticeship Option Program and the Career Technology Studies Program to Turtle Mountain School Division and was instrumental in establishing Career Trek in Western Manitoba, a registered charity that helps young people discover the importance of education and career development.
Born and raised in Southwestern Manitoba, Larry is active in Boissevain community affairs. He is past president of the Boissevain Lions Club, past director on the Assiniboine Regional Health Authority, and former member of the Boissevain RCMP Consultative Committee. He was elected to the International Peace Garden board of directors in 2020.
His favorite retirement activities include spending time with his wife, Patty, their children and grandchildren. He's a vice president of the Boissevain Curling Club, past president of the Boissevain Golf Club, and volunteers at the Boissevain Food Pantry. He is a home gardener and also enjoys walking, reading, and travel.
Michelle Churchill
Suffern, NY
bio
Michelle Churchill is a Principal and Founder of Breu Churchill, a real estate brokerage in New York. She was elected to the International Peace Garden Board of Directors in 2022.
Michelle grew up in North Dakota and now lives in New York. She loves New York, from the ever-changing Manhattan skyline to the rolling hills and the farmer's markets of the Hudson Valley. An award-winning real estate broker, she fell for New York when she arrived from North Dakota more than four decades ago.  
Michelle understands that the purchase or the sale of a new home is more than a simple transaction. It's the marriage of good business and heart. She knows how to allay your fears and stress, focusing on what's needed so that your experience will be positive and financially rewarding. She hopes to bring those skills to the table serving on the Board of Directors at the International Peace Garden. 
Prior to entering the real estate market, Ms. Churchill was a consultant for the legal industry, eventually becoming the Director of Marketing at a top-ranked legal services company. Michelle is also a former actress, singer, producer, and writer. She is passionate about issues that impact women and girls and enjoys the theatre and cooking, incorporating the bounty from her husband's garden. She is an award-winning pie baker, and self-proclaimed world's best caramel candy maker.  
Michelle has been selling real estate in New York since 2003. She is a member of the New York State Association of REALTORS® (NYSAR) and is a member of the Real Estate Board of New York (REBNY). 
bio
Les Thomas is an enrolled member of the Turtle Mountain Band of Chippewa and a long time promoter of Native American tourism. He serves with Turtle Mountain Tourism and as vice chair of the North Dakota Native Tourism Alliance. The alliance's goal is to boost North Dakota's $3.1 billion tourism industry, while creating economic opportunities on the tribal reservations.
In 2020, Les became the first Native American ever elected to the International Peace Garden board. As co-chair of the IPG's Indigenous Advisory Committee he's leading efforts to incorporate Native American culture into the Garden.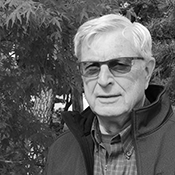 Charles Hansen Thomsen
Winnipeg, MB
bio
Charlie Thomsen is Professor Emeritus with the Faculty of Architecture at the University of Manitoba, Winnipeg, where he continues to mentor graduate students in landscape architecture. During is 31 years of full-time teaching, Charlie served terms as Head of the Department of Landscape Architecture, Director of the Environmental Design Program, and Associate Dean in the Faculty of Architecture. In 2009 the Canadian Society of Landscape Architects recognized him with its Outstanding Teaching Award. His current research interests include regenerative natural landscapes, perception of natural environments, sustainability through design, and historic landscape preservation.
Charlie's professional private practice has included employment in landscape planning and design firms in San Francisco, Denver and Philadelphia, as well as Winnipeg. He is a member of the Manitoba Association of Landscape Architects, a Fellow of the Canadian Society of Landscape Architects, and a member of the American Society of Landscape Architects. He is a licensed Landscape Architect in the State of Pennsylvania.
Involved with the International Peace Garden since 1978, Charlie was elected to the Board in 1992 and served as board president and planning Committee chair for a number of years. In 2002 he coordinated the IPG's 9/11 Memorial design competition and in 2016 led the Peace Tower design competition. Other service activities have included membership on the Winnipeg Children's Museum Board of Directors and founding membership on the Friends of the Assiniboine Park Conservatory Board of Directors. In 1998 the University of Manitoba recognized his community service efforts with the Dr. and Mrs. Ralph Campbell Outreach Award and in 2001 he was honored with the Canadian Society of Landscape Architects President's Award.
A Chicago native, Charlie and his wife, Roine, moved their three children to Winnipeg in 1976. Over the years they turned their property into a native prairie sanctuary in the heart of the city. Their residential landscape has been featured in numerous publications such as Manitoba Nature, Canadian Gardening, Prairie Garden and Manitoba Gardener, and on numerous occasions has been a featured site on the Manitoba Naturalist's Home Garden Tour.
bio
Dean Zaderaka is vice president and senior trust officer at First Western Bank and Trust in Minot, N.D. He has more than 30 years of banking experience. He earned his bachelor's degree in Agricultural Economics at North Dakota State University, Fargo, and is actively involved with the family farm near Max, N.D., where he grew up. 
Dean has served as an investment advisor for various nonprofit foundations and endowments. He is a trustee on the North Dakota State University Foundation and Alumni Association and is a past member of the Minot Endowment Fund committee. He is past president of the Mid-Dakota chapter of the American Red Cross, past president of the North Dakota chapter of National Association of Royalty Owners, and has served as an elder and a deacon at First Baptist Church, Minot. He was elected to the International Peace Garden Board in 2012.
Dean makes his home in Minot with his wife, Heidi, and their two children Hannah and Sam.