dedicated to
worldwide peace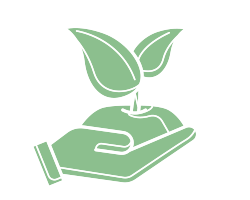 THE INTERNATIONAL PEACE GARDEN
The International Peace Garden was founded in 1932 on the premise of peace, cooperation and friendship. We are a year-round destination that remains dedicated to our founding principles while serving as a resource for education, conservation, and entertainment for local, regional, national and international visitors.
The International Peace Garden is a non-profit botanical garden dedicated to the mission of celebrating peace and fostering a more peaceful world. The Peace Garden operates on a combination of public and private funding. Public funding is provided by both the state of North Dakota and the Manitoba provincial government.
Both the Canadian and United States federal governments have provided funds throughout history, but not on a yearly basis. In addition to a full-time administration and horticulture staff, the Peace Garden is governed by a volunteer board of directors.
Your Garden Experience
The Peace Garden is nearly 2400 acres of indoor and outdoor gardens, displays, hiking trails, scenic drives and a museum. Depending on your time and interests you can plan to spend a few hours, a whole day or even a whole weekend at the Peace Garden.
Around the Area
The Peace Garden is nestled in the heart of the Turtle Mountains and surrounded by vibrant communities that have an array of museums, local shops, and recreation activities.
Acceptable Documents for US & Canada Customs
The Peace Garden sits on the border of Canada and the United States and you will enter through your respective port of entry. Because you will depart through customs you will need a Passport or government-issued ID with copy of birth certificate.
Preferred: Passport or Nexus Card | Acceptable: Driver's License with Birth Certificate | For Minors: Birth Certificate
Sign up for more!
Be the first to hear about our upcoming events, news, additional resources, & how to support our garden.