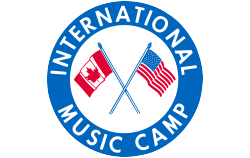 International Music Camp
The International Music Camp partnered with the International Peace Garden in 1956 and welcomes nearly 2000 students each summer. This camp is world-renowned and offers a variety of weekly camps for all disciplines of music and offers many concerts throughout the summer season.
Legion Athletic Camp
In 1962 the Royal Canadian Legion Athletic Camp saw an opportunity to utilize the International Peace Garden as a place to train athletes without outside distraction. With 10 athletic disciplines, the Legion Athletic Camp attracts more than 400 athletes each summer.
North American Game Warden Museum
The Game Warden Museum is a joint effort between the U.S. and Canadian wildlife law enforcement offices. There is a variety of history in the museum, as well as taxidermy mounts and pelts that highlight the work of the wildlife conservation officers. http://gamewardenmuseum.org/wp/