Introducing our
Staff &
Board of Directors
CEO
Tim Chapman
Dunseith, ND 58329
Bio
Tim Chapman is the Executive Director of the International Peace Garden. Chapman was hired in May of 2018 and assisted in the successful lobbying effort of 2019 to secure historic capital improvement funds from North Dakota and Manitoba.
Chapman was a journalist in his first career, covering news and sports in North Dakota, the U.S. Virgin Islands and Wyoming. He also studied Agroecology and Horticulture at the University of Wyoming and plans to finish those studies in the future. He earned his degree in Journalism from James Madison University in Virginia. He is originally from Fairfax, Virginia.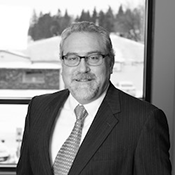 President
Marshall McCullough
Fargo, ND 58103
Bio
Marshall McCullough concentrates his practice in the areas of preparing wills, trusts, health care directives, living wills and financial powers of attorney, probate matters, and corporate matters. Marshall McCullough is married and has three sons. He enjoys hunting and fishing. Marshall also has a hobby farm in Minnesota.  Marshall holds his undergraduate degree in accounting from the University of North Dakota and his Juris Doctor from the University of Denver School of Law.  Marshall is licensed to practice law in both Minnesota and North Dakota.
Vice-President
Dorothy Dobbie
Winnipeg, MB R2Y 2G3
Bio
Dorothy Dobbie is the founder and president of Pegasus Publications Inc., publishers of the Local Gardener magazines, the Hub, Lifestyles 55, Smart Biz and several other directories and publications.
She is a former member of Parliament (1988-1993) where she served as Parliamentary Secretary in several portfolios, chaired an important joint House Senate constitutional committee and spoke to the United Nations as part of her many duties. 
She hosts a popular weekly radio show, the Gardener, on 680 CJOB; produces a weekly e-newsletter called 10 Neat Things, is active on social media, through a blog, Twitter and as the manager of the Gardener Facebook pages. She also writes for her several publications.
Cathy Jelsing
Rugby, ND 58368
bio
Cathy has worked in a variety of roles in ND from journalist to executive director of the Prairie Village Museum in Rugby, N.D.,  as well as her current role as coordinator of Good Samaritan Health Services Foundation in Rugby, ND where she has helped raise funds for new 3D mammography.
Her time in her local community has been spent staying involved with roles on the board of directors for the Geographical Center Historical Society, serving on the Pierce-Rolette County Thrivent board and volunteer roles at the community orchestra and community-run Lyric Theatre.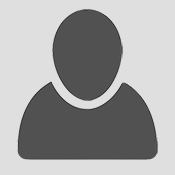 Larry Rainnie
Boissevain, MB R0K 0E0
Bio
Larry was born and raised in South-western Manitoba.  He is married to Patty and they have three adult children.
Larry's 33-year teaching career took him to the Parkland and Interlake regions of the province before returning him to Westman in 1990.  From 1990 to 2004, he taught at Boissevain School, the last seven as vice-principal.  In 2004, he assumed the role of Superintendent for Turtle Mountain School Division, a position he remained in until retiring in 2012.  The Manitoba Association of School Superintendents conferred a Life Membership on Larry earlier that year.
A strong believer in the value of career education and experience for students, their families and rural communities, Larry was active on the Province's Rural Education Committee and the Manitoba Advisory Committee on Career Development.  He brought the Senior Years Apprenticeship Option Program and the Career Technology Studies Program to Turtle Mountain School Division and was instrumental in the establishment of Career Trek in Western Manitoba.
Larry also led the division to be a founding partner of Study Manitoba, a successful International Student Program.
Outside of education, he was a member of the Board of Directors of the Assiniboine Regional Health Authority, Past President of the Boissevain Lions Club, Past President of the Boissevain Golf Club, and past member of the Boissevain RCMP Consultative Committee.
Currently, he is kept active with grandchildren, the Boissevain Curling Club, Boissevain Golf Club, Boissevain Volunteer Appreciation Committee, and the Boissevain Food Pantry.
Other interests are walking, reading, gardening and travel.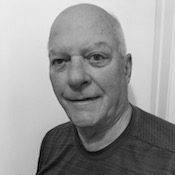 Bernie Chrisp
Brandon, MB R7B 3K5
Bio
I was born in Virden, MB. I obtained my Certificate in Public Health Inspection Canada in 1967 and worked in Virden,   Dauphin and Brandon, I retired in 2003 as the Regional Director of Manitoba Environment Parkwest Region, Province of Manitoba.
I am a LifeMember of the Canadian Institute of Public Health Inspectors and a Life Member of Kinsmen Clubs of Canada, as well as Past Governor of Kinsmen Clubs of Canada District II.
I have chaired and been involved in many successful organizations over the years. I am a recipient of several awards including the Brandon Chamber of Commerce Community Service Award, Paul Harris Fellow twice by the Rotary Club of Brandon, Mayor's Volunteer Award for Recreation and Sport to name a few.
I have been a member of the International Peace Garden Board for 4 years and currently sit on the Revenue Development Committee and the Property and Infrastructure Committee. I am a Rotary member and President of the Brandon Riverbank Inc. Board. I enjoy traveling, curling, golf, walking, reading and volunteering. I am married to Linda for 50 plus years, have 2 children and 5 grandchildren.
Bio
Donna Bye served as City Planner for the City of Minot, ND, for over 15 years before joining Houston Engineering, Inc. in 2017 in her current role of Planner. Her past work in disaster relief and community planning resulted in funding and grant awards totaling in the hundreds of thousands of dollars. Donna also held a unique role with the City of Minot, as she was the first individual to hold the title of Chief Resilience Officer, helping entities better understand how their actions affected their communities. She was part of the efforts that won the city $74.3 million dollars in the National Disaster Resilience competition.  Her degrees in Landscape Architecture and Environmental Design allow her a unique look on community and garden projects.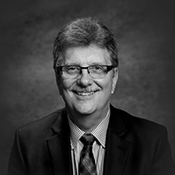 Jerry Migler
Bottineau, ND 58318
Bio
Dr. Jerry Migler currently serves as the Campus Dean/CEO at Dakota College at Bottineau. He was named to this position in July, 2015. Dakota College at Bottineau has a focused mission on natural resources education. Dr. Migler has extensive experience as a community college administrator. Prior to coming to Dakota College at Bottineau, he was the Provost and Vice President of Academic Affairs for the Colorado Community College System, which is comprised of 13 colleges across the state. He has also served in executive leadership positions at Pima Community College in Tucson, AZ and Minnesota State Community and Technical College in Moorhead, MN.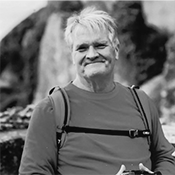 Terry Rockstad
Bismarck, ND 58502-1538
Rick Felstead
Brandon, MB R7B 3B7
Bio
Born and educated in Saskatchewan. Rick has worked for both electric and gas utilities in Ontario, Manitoba and oversees in various technical applications, engineering and senior management positions as well as being self-employed as a management consultant.
Currently enjoying retirement, Rick served 20 years in Army Reserve leaving with the rank of Lieutenant Colonel and currently serving as the Honorary Colonel of 26 Field Regiment and Royal Canadian Artillery.
He held executive and membership positions in numerous business and professional organizations, as well as in social and civic organizations at the community, provincial and national levels. Rick remains active in various organizations including: International Peace Garden Board of Directors, member since 2009, Representative to the world Council on Legislation for Rotary International Board Chair, the Central Museum of the Royal Regiment of Canadian Artillery, Executive Member, Electrical & Mechanical Engineering Association of Canada, Director, Army Cadet League of Canada, Manitoba Branch, past District Governor, and District 5550 Rotary International.
Rick is married with two adult children. He enjoys community involvement and working with Rotary International, travel, golf, reading and amateur radio.
Lisa Kudelka
Center, ND 58530
Bio
Lisa Kudelka is the Human Resources Manager for the Bismarck Public School District, Bismarck, North Dakota. Prior to this position, she worked for the State of North Dakota as the Training and Development Director and the Director of Human Resources for the North Dakota Department of Health.
Lisa grew up in Forman, North Dakota. She graduated from Sargent Central High School and has a Bachelor's Degree in Personnel Services from Moorhead State University and a Master's Degree in Public Administration from the University of North Dakota.
Voluntary activities include serving on the Missouri Valley YMCA Board of Trustees, Family Wellness Board of Directors, Prairie Public Broadcasting Board of Directors, Bismarck/Mandan United Way Campaign Committee and on the International Peace Garden Board of Directors.
Outside of work, Lisa enjoys spending time with her family exploring North Dakota and the rest of the country camping, hiking, biking and skiing.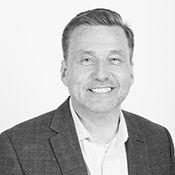 Doyle Piwniuk
Winnipeg, MB R3C 0V8
bio
Doyle Piwniuk was first elected as the MLA for Arthur-Virden in a by-election in 2014 and was re-elected on April 19, 2016. In addition to his duties as MLA, he serves as the Deputy Speaker of the Legislature. As a result of electoral boundary changes, Doyle is excited to be seeking re-election in the newly-formed constituency of Turtle Mountain.
Doyle was born in Russell, Manitoba and raised along with his three brothers on the family farm north of Russell. He attended school in Roblin, Manitoba and graduated in 1985. Following high school, he enrolled at Red River College in Winnipeg and received a diploma in business accounting.
After graduation, he was recruited by Investors Group to work in the firm's accounting department at the corporate headquarters in Winnipeg. Within two and half years he was promoted to Senior Pension Fund Accountant. In 1994, he moved to Virden, Manitoba to become a business partner at a local insurance agency. Doyle has acquired several professional designations, including Certified Financial Planner (CFP), Elder Planning Counselor (EPC) from the Canadian Initiative for Elder Planning Studies, and the Insurance Institute of Canada Branch Manager designation.
Doyle and his wife Michelle make their home in Virden with their children Aidan and Jillian. He is an active member of the community, having served as Chairman of the Virden Employment Skills Centre, President of the Virden-Wallace Economic Development Corporation, and Treasurer of the Virden Kinsmen Club. He has also been a member of the Wallace District Fire Department and a minor league ball coach.
Doyle is proud to be a strong voice for southwestern Manitoba and is eager to continue serving the new Turtle Mountain constituency as part of a strong, united PC Team that is getting results for hard-working Manitoba families.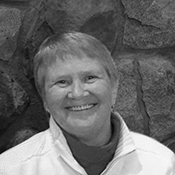 Lori Sollin
Bottineau, ND 58318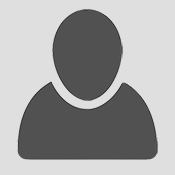 Les Thomas
Rolette, ND 58366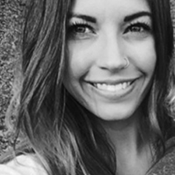 Misheyla Iwasiuk
Boissevain, MB R0K 0E0
bio
Misheyla is no stranger to non-profits and community engagement.  She currently serves as the Executive Director at Prairie Partners in Boissevain, MB. Prior to filling this roled she started working in their Residential Care Program and then hesitantly applied for a position to manage the Sawmill Tea & Coffee Co. and was taken aback when she got the job. It's her willingness to say yes to any challenge…especially when it benefits people and connects community.
Judy Saxby
Winnipeg, MB R3K 0B1
bio
Judy Saxby has been active in the aviation community for 35+ years. During that time she served as President of the Manitoba Aviation Council for 8 years, President of Northern Air Transport Association for 2 years, a member of the NAV CANADA Advisory Committee for 11 years (serving as Chair and Co-Chair of the Levels of Service Sub Committee), a Director of Southport Aerospace Centre for 9 years (serving as Chair of the Audit and Governance committees) and currently sits on the Board for M.P. Steven Fletcher. She was a recipient of the Award of Excellence in Transportation in 1999. 
Judy grew up in central Alberta and graduated from the University of Alberta with a Bachelor of Education, completed her commercial pilots license in 1977 and a Certificate in Management from the University of Manitoba in 1984.
In 1974 she joined Keewatin Air Limited becoming a full partner where she held a variety of positions including Office Manager, HR Manager, Operations Manager, Executive Vice President and Secretary during the 30+ years she was co-owner of the company.
As a long-time member of the aviation community, Judy is committed to contributing to the development, maintenance and progression of aviation in Canada which includes keeping the border between Canada and the US open and accessible to all pilots. The International Peace Gardens is of particular interest because of the history of cooperation between the two countries in its development and the role its airport has played in that history.
She currently owns and flies a Cessna 172 (a perpetual learning opportunity!) and is an active member of the Canadian Owners and Pilots Association.
Judy is married with two grown children who have moved on in their careers, one in Edmonton and the other in Toronto.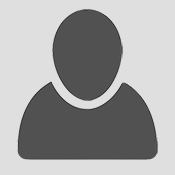 Ed Albrecht
Boissevain, MB R0K 0E0
bio
Ed Albrecht and his wife Hedy have lived in Boissevain, Manitoba all their lives, born and raised in rural Manitoba.  For the past 35 years, Ed has been involved in the construction business as the owner/operator of Albrecht Construction.  Throughout the years, he has had the pleasure of building many homes for his various customers and always built with "attention to detail".  He has also built a few buildings at the International Music Camp when Joe Alme was its director.
Ed is very concerned with community.  He has been a Boissevain Lions Club member for over 30 years, holding most offices, including president.  He was one of the instigators to establish a bowling alley in Boissevain that through fundraising, paid for the building in three years.  In 2012, Ed devoted his free time to the Executive of the Boissevain Golf Club.  He helped install an irrigation system on the course with very little remaining to be paid for after five years.
Family and Church are a big part of Ed and Hedy's life.  Ed and Hedy have three adult daughters who each married a farmer from southwest Manitoba.  They have eight grandchildren who are their most precious gifts.  Ed and Hedy are members of Whitewater Mennonite Church where Ed has been involved in Finance and Maintenance.
To quote Ed, "As a member of the Board of Directors of the International Peace Garden, I will listen and learn, until such a time when I feel led to give my opinion.  Work ethics and being aware of details are attributes I will bring to this Board".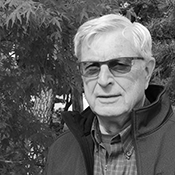 Charlie Thomsen
Winnipeg, MB R3T 5E9
bio
A dual Citizen of both Canada and the United States, Charlie was born and raised in Chicago, and has made Winnipeg his home since 1976.   Formal education includes a bachelor of Fine Arts in Landscape Architecture degree from the University of Illinois in 1964, and a Master's degree in Regional Planning from the University of Pennsylvania in 1972. During his full-time teaching as a professor at the University of Manitoba he served terms as Head of the Department of Landscape Architecture, Director of the Environmental Design Program, and Associate Dean in the Faculty of Architecture. Now retired from teaching after 36 years he is a Professor Emeritus with the Faculty. He is a member of the Manitoba Association of Landscape Architects, a Fellow of the Canadian Society of Landscape Architects, and a member of the American Society of Landscape Architects. He is also a licensed Landscape Architect in the State of Pennsylvania.
His professional private practice has included employment in landscape planning and design firms in San Francisco, Denver and Philadelphia, as well as Winnipeg. He has been a member of the Governor's Design Team for the State of Minnesota and a member of the international RUDAT (Regional and Urban Design Assistance Team) for the American Institute of Architects. Additional service activities include membership on the Board of Directors of the International Peace Garden, President, and Chair of the IPG Planning Committee. He has coordinated the 9/11 Memorial Design Competition for the International Peace Garden in 2002, and the Peace Tower Competition in 2015. Charlie has been on the Board of Directors of the Winnipeg Children's Museum, and was a founding Board member of the Friends of the Assiniboine Park Conservatory. For his service efforts within the community he was recipient of the Dr. and Mrs. Ralph Campbell Outreach Award at the University of Manitoba in 1998, and the President's Award from the Canadian Society of Landscape Architects in 2001. He was also recipient of an outstanding Teaching Award from the Canadian Society of Landscape Architects in 2009.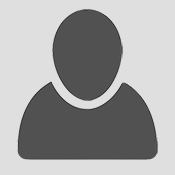 Dean Zaderaka
Minot, ND 58701
bio
Dean Zaderaka is currently Vice President/Senior Trust Officer and Central/Western Regional Manager for the Wealth Management Group of First International Bank & Trust.
Dean's background includes working with various non-profit foundations and endowments in an investment advisory role.
Dean's community involvement includes – served as President of the Mid-Dakota Red Cross chapter of the American Red Cross, member of the Minot Endowment fund committee, First Baptist Church Elder and Deacon, past president of the North Dakota chapter of National Association of Royalty Owners and currently serves as a Trustee for the North Dakota State University Foundation. Dean has a B.S. Degree in Agricultural Economics from NDSU and is still actively involved with the family farm near Minot.
Dean lives in Minot with his wife Heidi and their two children Hannah and Sam.
Lori Scheirlinck
Administrative Assistant
Johannes Olwage
Director of Horticulture & Conservatory
David Walker
Grounds Manager
Joe Malaterre
Facilities & Maintenance Manager
Melinda Goodman
Director of Marketing & Communications
Mariel Chapman
Cafe & Gift Shop Manager
Open
Horticulturist – Formal Garden
Jonah Neufeld
Assistant Horticulturist – Conservatory
Meredith Swanson
Horticulturist – Sunken Garden
Sign up for more!
Be the first to hear about our upcoming events, news, additional resources, & how to support our garden.