get in on the fun,
Join our team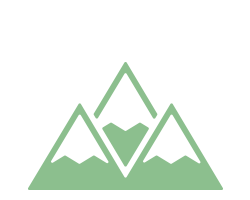 About us
The International Peace Garden was founded in 1932 by a group of visionaries aiming to establish a place dedicated to the ideals of peace and friendship between nations. Located near the geographic center of North America, the International Peace Garden sits on the Manitoba/North Dakota border and commemorates the long-standing peace between the United States and Canada. Today, the Peace Garden grounds span more than 2,400 acres including forests, trails, lakes, manicured gardens, conservatories, campgrounds, and more.

The International Peace Garden is looking for an individual to oversee customer service, merchandising, inventory control and other related activities for a small Gift Shop in the Conservatory in conjunction with the duties of an Event Coordinator.
Requirements:
Gift Shop Manager
– Proven experience as a Retail Manager
– Create, implement, maintain inventory and purchasing procedures throughout the year
– Experience with Gift Shop and or retail marketing and profit margins
– Merchandise and stock gift shop
– Responsible for hiring and supervision of seasonal staff
 Events Coordinator
– Responsible for directing, planning and coordinating events at the Peace Garden throughout the year
– Work with staff, event planners, visitors, etc. to host planning meetings/calls to gather necessary information about upcoming events and rental arrangements.
– Maintain event calendar and contracts.
– Manage all event operations, preparing venue, final checks, oversee event happenings
This person should have strong attention to detail and customer service skills. 
This position is full time from April 1 to September 30 with part time hours from October 1 to March 30.
Individual will be required to work some weekend hours. 
Salary will commensurate with experience and education. A Benefit package will be part of the compensation. 
To apply for this position,

Email applications to

admin@peacegarden.com
Or mail to International peace Garden, Box 419, Boissevain, MB ROK oEO
OR 10939 Highway 281 Dunseith, ND, 58329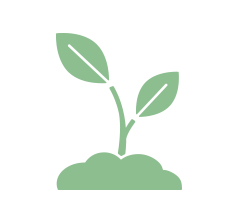 The successful candidate will oversee the maintenance and development of the grounds; ensuring that jobs are com-pleted efficiently and within projected deadlines; preparing and managing an annual budget; collaborating with IPG su-pervisors and ensuring optimal utilization of personnel and other resources to meet the requirements of the International Peace Garden's maintenance.
For a complete list of duties and responsibilities please email admin@peacegarden.com
Compensation will be based on education and experience. Health and retirement benefits will be provided.

To apply, please send a cover letter and resume
including three references to admin@peacegarden.com
Or apply on Indeed.com
Your Support Matters
For 86 years the Peace Garden has been a symbol of peace and cooperation and a jewel on the prairie. The vision of a few men to create a special place and the 50,000 who gathered for its dedication in 1932 should not be forgotten by any of us. In an ever-changing world, we can not forget the importance of peace and conservation.
The International Peace Garden is a non-profit 501(c) (3) organization. Your gift is used to promote the Gardens as a vital regional asset while providing valuable educational programs and special events for the community.
Your generosity helps preserve this invaluable venue for generations.
Sign up for more!
Be the first to hear about our upcoming events, news, additional resources, & how to support our garden.