get in on the fun,
Join our team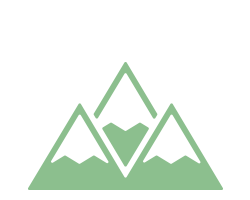 About us
The International Peace Garden was founded in 1932 by a group of visionaries aiming to establish a place dedicated to the ideals of peace and friendship between nations. Located near the geographic center of North America, the International Peace Garden sits on the Manitoba/North Dakota border and commemorates the long-standing peace between the United States and Canada. Today, the Peace Garden grounds span more than 2,400 acres including forests, trails, lakes, manicured gardens, conservatories, campgrounds, and more.
Your Support Matters
For 86 years the Peace Garden has been a symbol of peace and cooperation and a jewel on the prairie. The vision of a few men to create a special place and the 50,000 who gathered for its dedication in 1932 should not be forgotten by any of us. In an ever-changing world, we can not forget the importance of peace and conservation.
The International Peace Garden is a non-profit 501(c) (3) organization. Your gift is used to promote the Gardens as a vital regional asset while providing valuable educational programs and special events for the community.
Your generosity helps preserve this invaluable venue for generations.
Sign up for more!
Be the first to hear about our upcoming events, news, additional resources, & how to support our garden.