get in on the fun,
Join our team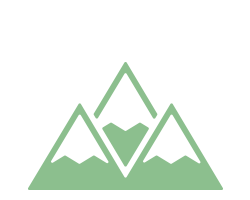 About us
The International Peace Garden was founded in 1932 by a group of visionaries aiming to establish a place dedicated to the ideals of peace and friendship between nations. Located near the geographic center of North America, the International Peace Garden sits on the Manitoba/North Dakota border and commemorates the long-standing peace between the United States and Canada. Today, the Peace Garden grounds span more than 2,400 acres including forests, trails, lakes, manicured gardens, conservatories, campgrounds, and more.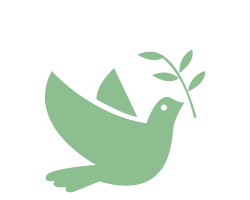 We are seeking a Buildings Manager to develop, supervise and execute the International Peace Garden buildings maintenance strategy in collaboration with the administrative office.
Report to the CEO the overall strategy, budget and annual plans for buildings maintenance, including staff housing, in coordination with the strategic plan.
Develop and supervise the buildings department hiring plan, employee interviews, and orientations.
Coordinate an on-call schedule for buildings emergencies.
Monitor and maintain all aspects of the IPG Water Treatment Plant and sewage systems and keep certifications up to date.
Ensure that all codes are met in relation to buildings, water treatment, air quality, and sewage.
Monitor inventory of and make recommendations for the purchase of buildings maintenance supplies, tools, and equipment.
Monitor and maintain records of service and/or repair of all equipment and appliances.
Develop and execute a plan of preventive maintenance of all IPG buildings.
Provide project oversight to all infrastructure improvements at IPG.
Develop and supervise a plan for locking, unlocking and overall security of buildings, including weekends.
Monitor and manage the collection of garbage and litter in and around buildings.
Prepare all buildings for all seasons, including off-season events.
Report state fleet incidents and requests immediately to the administrative assistant.
Work closely with the grounds manager on projects and duties that intersect.
Assist grounds manager in maintaining utilities in campgrounds.
Snow removal assistance.
Salary and benefits based on education and experience. Compensation for health insurance will be provided. Housing may be available if candidate is interested.
To apply, please send a resume and cover letter to lori@peacegarden.com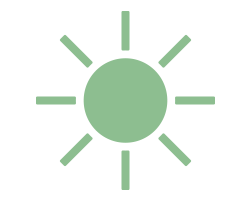 We are seeking a seasonal Campground Host to perform the duties below. Our ideal candidate will be a self-starter with a can-do attitude, customer service experience, and great attention to detail.
Taking reservations in person/online and maintaining updated reservation logs with gate staff, reservation page on the website, and campsites in a timely matter.
Ensuring payment is collected from late night arrivals and other campground guests.
Enforcing check-in and check-out times.
Maintaining an attractive campground, campsites, and facilities after check-out including: troubleshooting issues, identifying needed repairs and coordinating their maintenance, stocking/cleaning facilities.
Maintain excellent visitor relations within International Peace Garden standards including: knowledge of surrounding area, points of interest, activities, and selling firewood.
Monitoring campground activity and reporting issues.
Monitoring weather patterns and notifying guests of incoming weather and locations of storm shelter.
Assisting International Peace Garden staff with events and other duties as needed.
Timing: June – August
Compensation: Free camping, annual membership, & discount at the on-site cafe
To apply, please send a resume and cover letter to lori@peacegarden.com
Your Support Matters
For 86 years the Peace Garden has been a symbol of peace and cooperation and a jewel on the prairie. The vision of a few men to create a special place and the 50,000 who gathered for its dedication in 1932 should not be forgotten by any of us. In an ever-changing world, we can not forget the importance of peace and conservation.
The International Peace Garden is a non-profit 501(c) (3) organization. Your gift is used to promote the Gardens as a vital regional asset while providing valuable educational programs and special events for the community.
Your generosity helps preserve this invaluable venue for generations.
Sign up to get involved
Be the first to hear about our upcoming events, news, & how to support our garden.