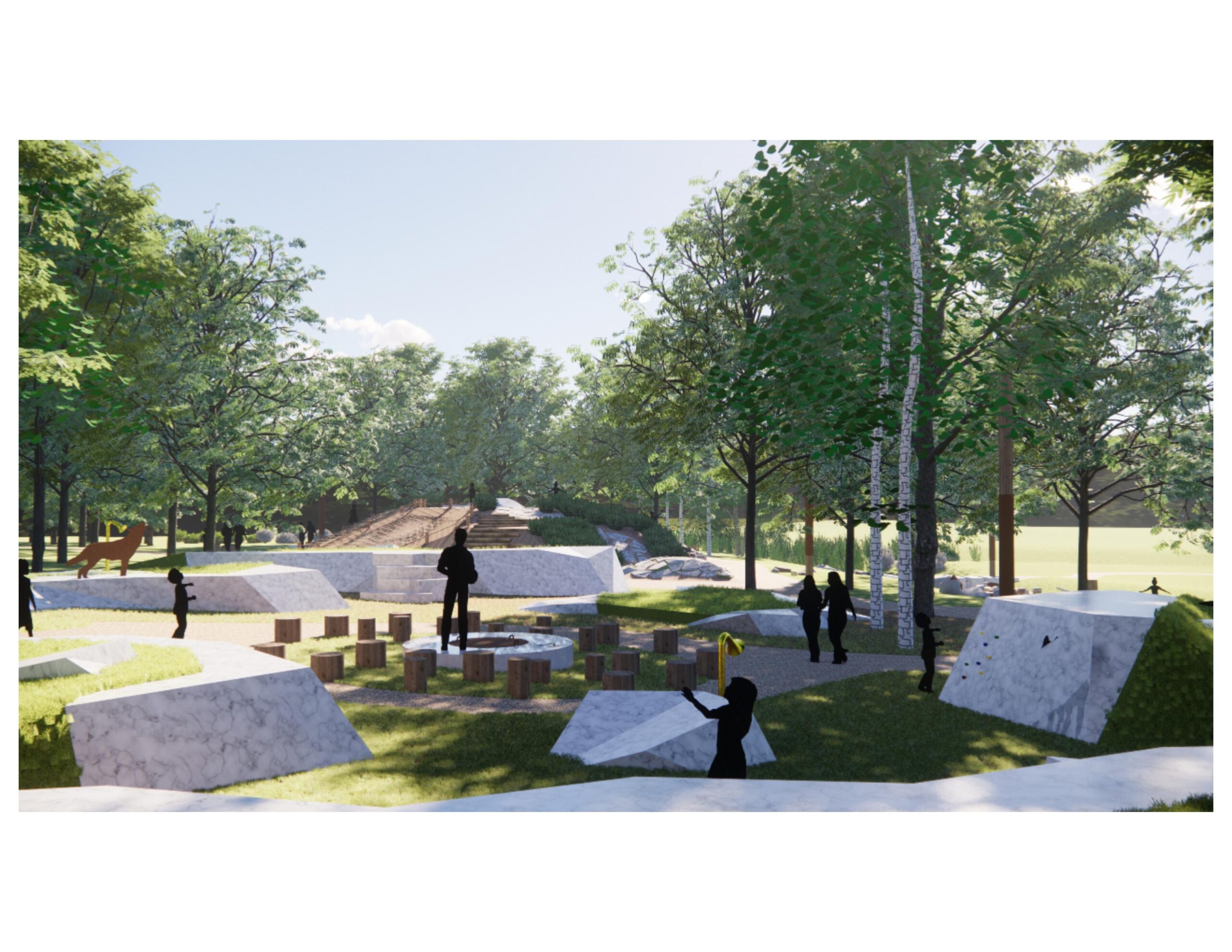 Children's Nature Play Area Grand Opening
Come play at the Garden!
Distinct animal habitat play zones nestled into an existing forest grove will encourage fun and imaginative play while teaching about the animals, plants, history and indigenous culture of the Turtle Mountains through a storytelling approach. Components will include climbing nets in the turtle area; bridges, dams and lodges in the beaver zone; and a wolf-themed gathering circle with a granite boulder fire ring at its center. (Will be five zones in 2022 and six in 2023)
An advisory group from the local indigenous communities is developing interpretive content throughout the play area to engage children with traditional stories and teachings. The project will use locally available natural materials wherever possible and limit synthetic or prefabricated play equipment. The play area will be centrally located near the formal channel and the Conservatory complex, connecting the three attractions as a center for family activity.