Summer Celebration Weekend
Join us for our Summer Celebration Weekend!  In addition to the Gardens being in full bloom, we are celebrating summer! We will be having walking tours of the Formal and Sunken Gardens, vendors throughout the Garden, Saturday entertainment, kids activities, movies and a car show on Saturday!
Saturday Entertainment includes: The Comedy Illusions of Greg Wood on the Upper Terrace Stage at 1PM and 3PM.  To see Greg in action, watch this video!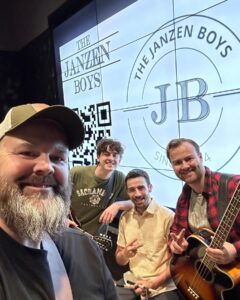 The Janzen Boys will play on the Upper Terrace Stage at 2PM and 4:30PM.  Here are a couple of clips for you to enjoy! Time After Time/the World Spins Madly On and Progress (an original song)
Vertigo will be playing on the Upper Terrace Stage at 1PM & 3PM on Sunday August 13th on the Upper Terrace Stage!  Here they are covering Times Like These by the Foo Fighters.
All car enthusiasts are invited to attend our Summer Cruise In Car Show!  It will take place on Saturday August 12th from 11AM – 4PM in the Conservatory Parking Lot. 
Kids activities will include rock painting, friendship bracelets, a bouncy house and a scavenger hunt!
We have partnered with Canticle Productions to bring 3 North Dakota films to the Burdick Center.  The cost is $10 per film.
Friday August 11th at 6PM: End of the Rope – see the official trailer here
TIME CHANGE: Saturday August 12th at 6PM: Sanctified – see the official trailer here
Sunday August 13th at 2PM: A Heart like Water – see the official trailer here