PEAK BLOOM: MID JULY – END AUGUST
CLICK TO READ MORE
Your Title Goes Here
Your content goes here. Edit or remove this text inline or in the module Content settings. You can also style every aspect of this content in the module Design settings and even apply custom CSS to this text in the module Advanced settings.
Garden Beginning To Bloom
What's In Bloom This Week? Lupine, Variety of Irises, Sutherland Gold Elder, Golden Alexander, Shasta Daisy, Chives, Snowdrop anemone, fernleaf peony, Maltese cross, peonies, false sunflower, Alexander Loosestrife (not to be confused with invasive purple loosestrife), variety of roses, blanket flower and yarrow.
Many of the annual beds have been planted including all west of the Sunken Garden and nearly all east of the Sunken Garden up to the lower terrace. Entrance zone beds will be planted next.
What's Open? Cafe open Wed-Sun 10AM – 5PM, Gift Shop 10 a.m. to 5:30 p.m. Daily; North American Game Warden Museum 10 a.m. to 4 p.m. Tues-Sun; Conservatory Re-Opening late 2023 following construction; Campground reservations here.
JUNE 21, 2023 — Right now some of the later flowering irises like 'Batik', 'Van Gogh, and 'Miss Apple' are in bloom. Some of the roses, including the shrub rugosa roses, are starting to bloom. There's a lot of shasta daisies in full bloom right now. There are still some lovely peonies in the gardens, even though the June 19-20 rain put a damper on some of them. Some mid-summer flowers, like blanket flower and yarrow, are starting to bloom. In the patio raised beds, we have some nasturtiums that are extremely vibrant. Chives are also still flowering in the patio. I've seen my first couple monarch caterpillars, which is super exciting considering I didn't see one at all last summer!
Meredith Swanson, Sunken Garden Horticulturist
JUNE 1, 2023 — Are you visiting the International Peace Garden for the first time? New to the Upper Plains in June?
At 700 feet above the surrounding prairies, IPG is located within a unique forest and wetlands area known as the Turtle Mountains. After a long, snowy winter the ground needs time to thaw. Spring rains bring additional moisture and occasionally stall our staff from planting our magnificent annual floral displays.
We are comfortably out of the frost threat this year, but our microclimate is not always ready for the annual flowers and the Garden has lost substantial sums to cold nights into June. So, we proceed with caution to ensure we are hitting peak bloom between July and August. The annual display beds fill out week after week.
Our experienced horticultural staff is about halfway done with the nearly 70,000 annuals. This massive effort is aided by volunteer groups, who generously donate time in our rural location along the U.S.-Canada border.
The Sunken Garden is our perennial home and provides a stunning array of ever-changing color throughout the season. Staff is diligently pruning and pockets of color are exploding.
Our Grounds Maintenance crew have fired up the mowers and are balancing the openings between rains to mow hundreds of acres of formal lawns, 7 picnic areas, our full-service campground and more. Although we aim to minimize the spread of weeds, we manage nearly 2,400 acres and appreciate your understanding during this brief spring pop!
Our Facilities Maintenance crew maintains hundreds of buildings, including washrooms throughout the grounds. Let us know if you see anything we missed and we will get right to it!
Much like the formal areas, our forests, wetlands and lakes are reawakening and provide striking beauty early in the season. The aspens have leafed out and oaks are following close behind. Miles of trails, the new beach at the Manitoba Women's Institute Maple Grove picnic area, kayak rentals (reserve at Gift Shop) and CCC-era pavilions offer great exploration. The Turtle Mountains are home to hundreds of full-time and migrating birds, including ducks, grebes, warblers and the mighty pelicans.
Remember that the animals are getting their bearings as well! Please do not approach wildlife and notify IPG staff if you have concerns. Enjoy the chance to see moose, elk, deer, beavers and more from a safe distance.
Conservatory Update
We share your excitement and anticipation for this completed project! The Conservatory, home to the world-class Vitko Collection of cacti and succulents, is expanding to about double the size of the previous structure. This $7.5M project is complex and specific to ensuring a sustainable and proper home for the 5,000 unique species and cultivars from all over the world.
We appreciate your patience and understanding as construction nears completion and IPG staff stand ready to begin planting this amazing collection. Grand Opening is set for Dec. 9, but we hope to reopen sooner. Stay tuned!
Events and Music Camp
Don't forget that International Music Camp's Festival of the Arts Series is back! The Emmanuel Bach Quartet will provide an evening full of music from across Brazil and the greater South American continent and includes Emmanuel Bach on guitar, Paul Balclain on saxophone, Devon Gillingham on string bass and Eric Plotz on drums. Day pass or annual pass is required for entry into the Garden to attend free events.
More Than Peace
Grows Here
WELCOME TO THE INTERNATIONAL PEACE GARDEN
Nestled in the Turtle Mountains is a garden. A celebration of peace, a living monument to the ideals of friendship and cooperation among nations. Acres of uninterrupted prairie, forests and radiant floral gardens are defined by nature, not borders.
Things To Do
Experience the Peace Gardens all year by visiting these featured attractions.
The Conservatory, along with the cacti & succulent collection, is closed to the public as we expand our new space. Opening later  2023.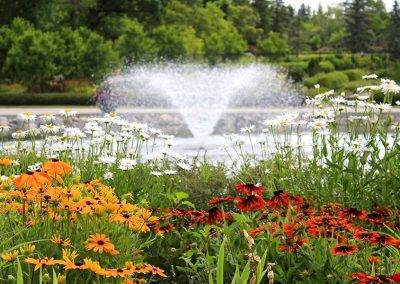 Sunken Garden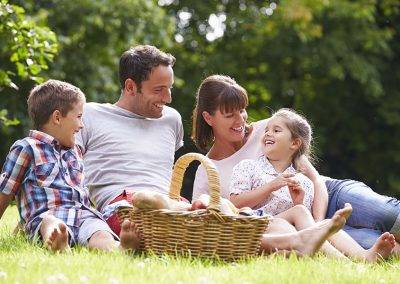 IPG Picnic 400x284
IPG InterpretiveCenter 400x284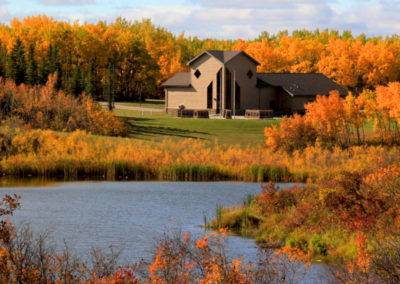 IPG Images GuidedTours 400x284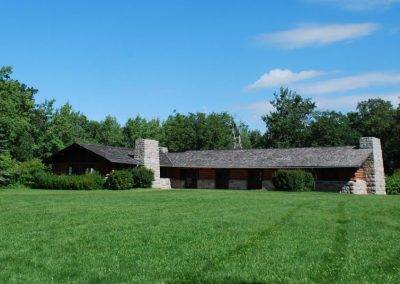 IPG HistoricLodge 400x284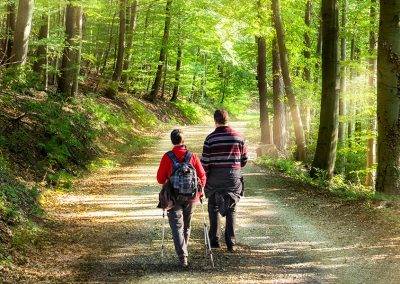 IPG Hiking 400x284
IPG FormalGardens 400x284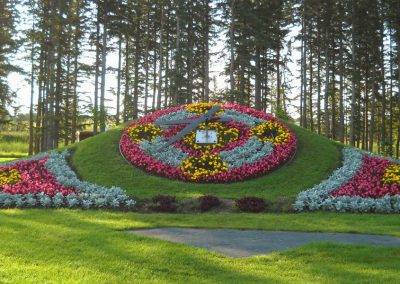 IPG FloralClock 400x284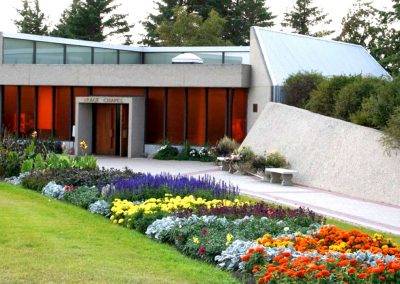 IPG Feature PeaceChapel 1 400x284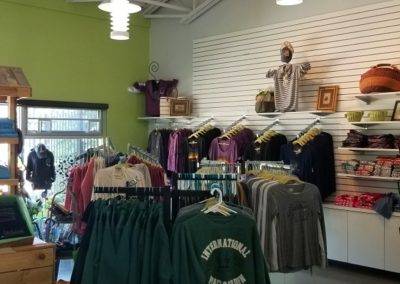 IPG Feature GiftShop 400x284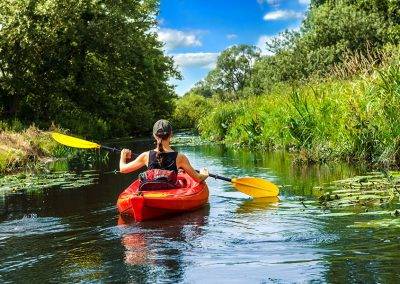 IPG Canoe 400x284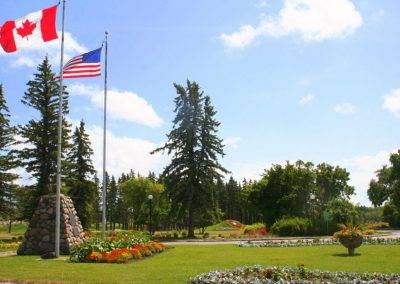 IPG Cain 400x284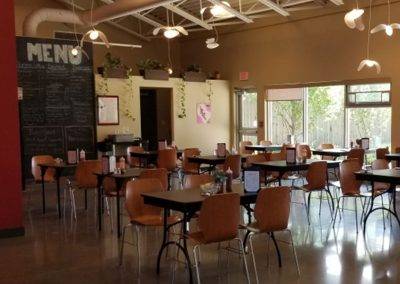 IPG Cafe 400x284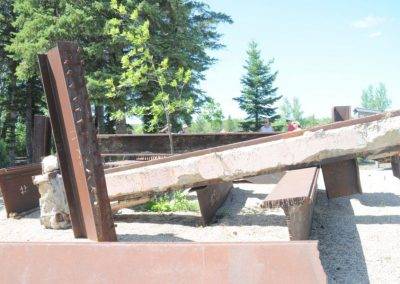 IPG 911Memorial 400x284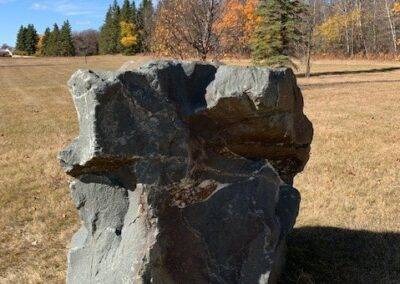 FR10 400x284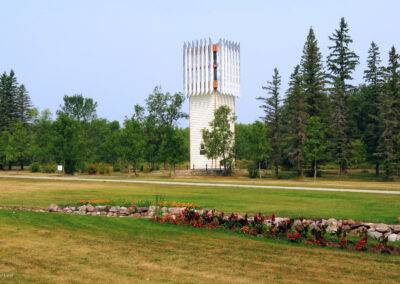 CARILLON BELL TOWER Photo Credit Ken Lund 400x284
NOTICE TO VISITORS
The cacti & succulent Conservatory are closed to the public.
We have begun construction and expansion of The Conservatory and the cacti and succulent display will be closed to the public and off-display until late 2023.
The Garden is open 8am to 8pm daily
The Gift Shop is open 10AM – 5:30PM, the Café is open Wed-Sun 10AM – 5PM
Daily admission costs are $25. Annual membership is $40 (good for 12 months).
You may purchase memberships online, pay at the gate, or stop in the admin office.
Join the Worker Bees
Volunteer at the International Peace Garden
We are looking for Worker Bees of all ages and abilities as our volunteer opportunities are wide-ranging and accomodating for all. We ask that kids under the age of 16 be accompanied by a parent or adult. We also have opportunities for group workdays and individual hours of service every day of the week. Worker Bees that contribute 6 or more hours of service are also eligible for additional incentives!