Elegant Colors of the Clock
WINTER REPORT: The flowering season has ended, we look forward to sharing next year's clock design too.
The large clock received from the Bulova Watch Company in 1966 was a duplicate of the famous Bulova Floral Clock at Berne, Switzerland. It was replaced the summer of 2005 with a new clock from St. Louis, Missouri. The Floral Clock, 18 feet in diameter, is a popular attraction at the International Peace Garden, and displays a unique floral design each year. The number of plants on the clock can range from 2,000 to 5,000, depending on the type of plant and design on the face of the clock.Typically the first week in June, 80,000 flowers are planted at the Peace Garden, and best viewed full bloom from mid-July through August. However, the park has its own distinctive beauty all year around.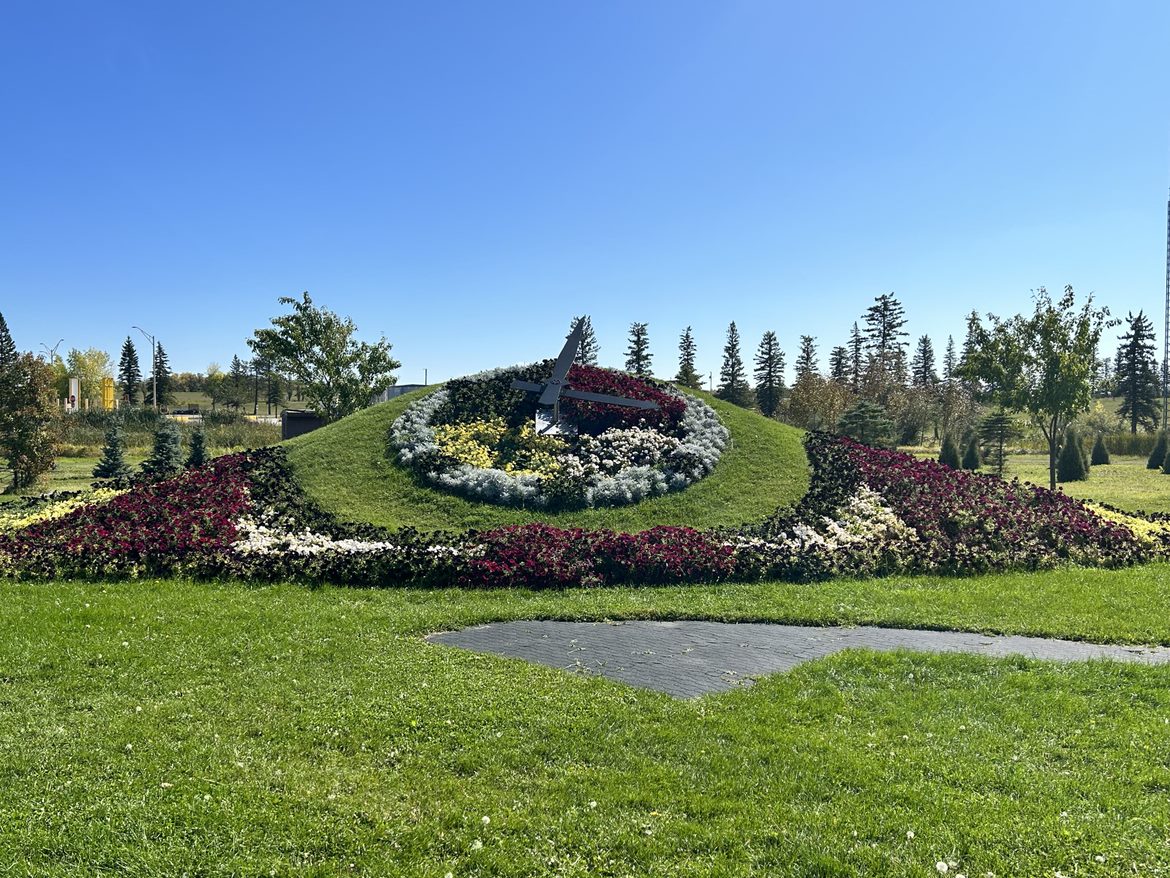 The 2023 Floral Clock design of a medicine wheel was sponsored by the Turtle Mountain Band of Chippewa Indians.
The clock area is sponsored in memory of Geraldine English Rockstad
3. Floral Clock 18 feet high, design changes annually